Vivah Panchami is a festival celebrating the marriage of Rama and Sita. It is observed on the fifth day of the Shukla Paksha in the month of Margashirsha (November/ December) as per Nepali Hindu calendar. The day is observed as the Vivah Utsav of Sita and Rama in temples and sacred places associated with Sri Rama in Mithila area of Indian and Nepal.
The day is most important at Janakpur in Nepal, where many of pilgrims arrived, many from India and from another place from the country, as it is considered that Sita got married to Lord Ram (Prince of Ayodhya) here.
According to the Ramayana, King  Janak of Mithila organised a Swayamver ceremony where he invited many kings of various kingdoms and Sita the princess of Mithila and daughter of Janak was supposed to choose a groom for herself among them. However, the condition was to lift the Shiva Dhanush and string it, to be able to marry princess Sita. Countless numbers of kings and princes tried but could not even make it move a bit. Then Ram the prince of Ayodhya lifted this enormous heavy Shiva Dhanush (bow) and string it, then and princess Sita was married to Lord Ram.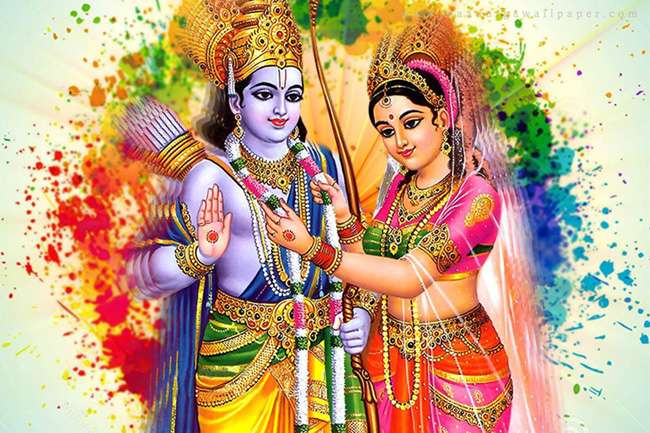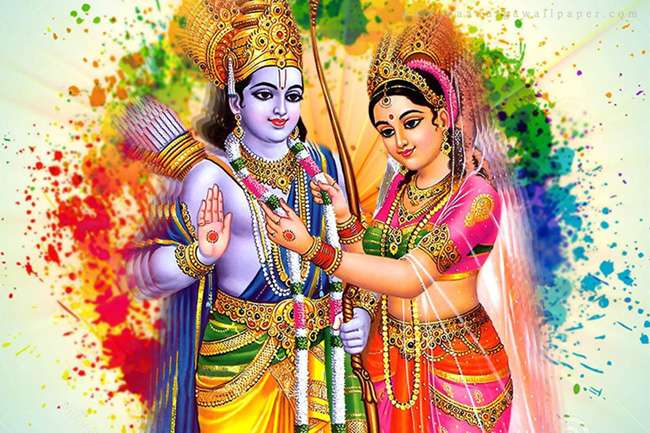 Vivaha Panchami Celebrations
Vivaha Panchami festivals occur in the Janaki temple in Janakpur, Nepal for seven days. The whole temple is designed  as a "Mandap" during this time. The idols of Ram and Sita are beautifully designed with clothes, jewellery and flowers for making them, bride and groom. Many enthusiasts gathered to sing the praises of Lord Ram joyfully throughout the day. Lots of people from Mithila, dressed in their traditional attire come to Ayodhya and perform on stage. This huge Celebration is known as Ram Vivah Utsav.
Ramleela representing the life of Lord Ram and Sita can also be observed. In these reveals both men and women character of Ramayana are enacted by male actors.  With so many tourists and locals performing various rituals, involving in the festivities, Ayodhya becomes so bright and vibrant.
Date & Time:
Thursday, 23 November 2017
Panchami Tithi Begins = 02:54 on 23/Nov/2017
Panchami Tithi Ends = 05:34 on 24/Nov/2017