10 Best New Year Eve Celebration Party Places in India: Winter is one such season that brings a lot of festive with it. The excitement of Christmas and New Year runs in everyone's mind and indeed it is one of the best things to enjoy with your loved ones. But with the pandemic crises that have narrowed our traveling, we of course shall look forward to exploring places in India during New Year that are safe and meant to be spent in the Happy New Year. If you are confused and have no idea about these destinations, well then certainly you are at the right place.
1. Goa
Many people call this a party state. The place is known not just for the lovely clean beaches that give calmness but also great party destinations that have the best of your time. This is one impeccable beach city where all you will get is happy vibes throughout. This place has even been ranked by many traveler magazines as the top destination to visit and spend your time in New Year. This festive season, enjoy with your pack of friends to this lovely destination where the day starts with sunset and ends at sunrise. This place has got everything for all kinds of travelers. For the foodie, seafood is a must-try while for those who prefer a relaxing time should head to the south side of Goa. For those who prefer getting sloshed and enjoying parties, well North Goa especially Baga beach is the best destination to visit.  
2. Pushkar: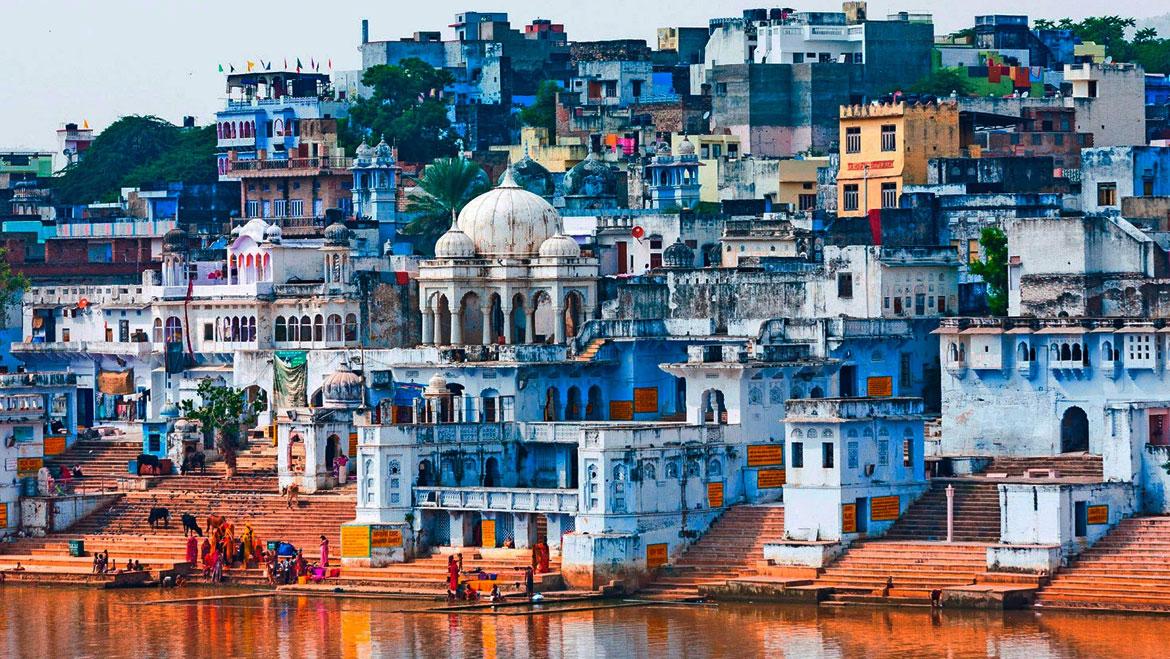 This is another offbeat New Year destination that you can plan to visit for a new year celebration. This place is all sounded with camels and sans but at no point, this view will make your festive season get ruined. This place has some great shopping destinations and historic forts with the finest architecture that you may not find elsewhere. The delicacies and camel safaris are another incredible experience you should not miss out here. It gives travelers a scope to witness the incredible juxtaposition of countryside vibes with the living in a royal manner. There are many amazing parties you can enjoy during New Year's Eve. Other than this, you must plan to visit the temples like Brahma Temple and Savitri temple that are quite popular. After a hectic schedule, don't forget to sit and relax at Pushkar Lake for a while.
3. Gangtok
This small town in Sikkim is known to hold huge tourists demand. It is located at an altitude of 1,437 mt and has the Shivalik Hills top where most of the tourists usually prefer to be a part of. This place is located on the eastern side of the Himalayas. If you think, this place is just meant for nature and sightseeing then you are highly mistaken. Amidst in the Himalayan range, the place has got many discos and pubs to enjoy that surely caters to the visitor's need. You can plan to groove on the trance music which is quite popular in Gangtok. Plan out for the craziness to say goodbye to this year with Gangtok.
4. Manali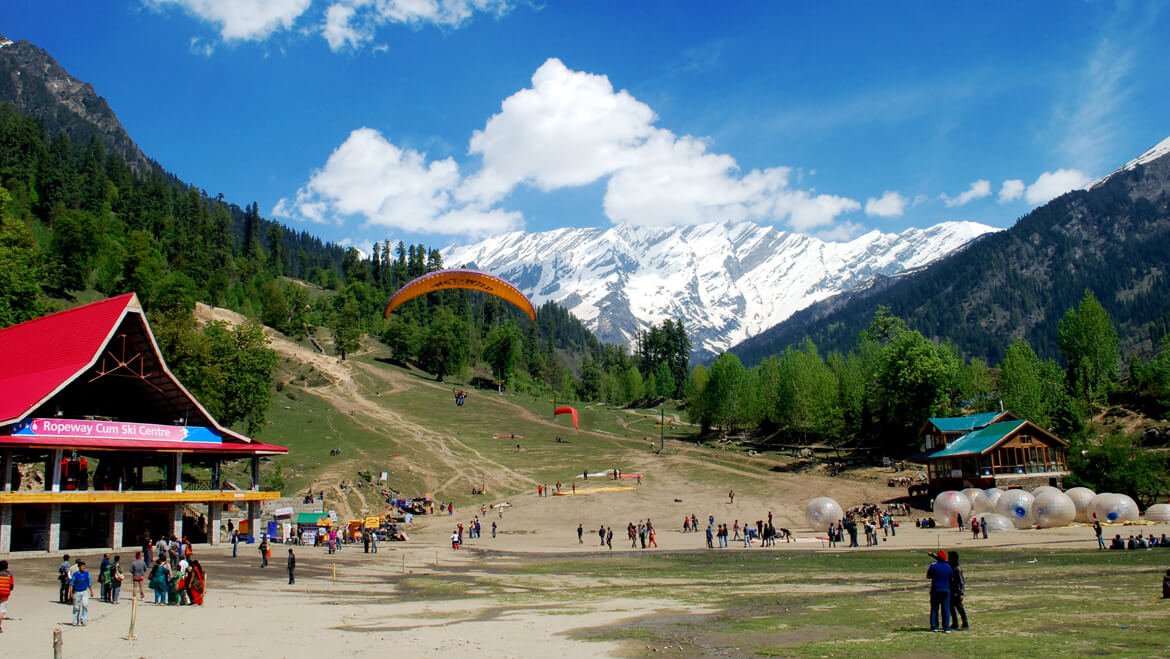 The snow city Manali is also a popular place that you should not give it a miss. If you prefer a private celebration with your loved ones then this is the right destination. This place gives you some incredible hotspots to enjoy on New Year's Eve. Besides the location of major hotels is close to the city so you are traveling to and fro the city gets saved. Moving on to the fun part that you can do this New year at Manali is by exploring the territories such as Kufri and Solang valley. This year, make the best of your time with loved ones by investing your money and energy wisely in visiting the streets that have the snow blanket at Manali.
Also Check: 8 Best Bars in Delhi NCR for Couples with Address & Average Cost
5. Pondicherry
Many people often call Pondicherry the south side of Goa. This is another beach destination where you can surely plan to go for a trip this New Year. This place is known to offer amazing party areas, bonfires to enjoy, and even fireworks. The festivities and shoreline in the city are what make this place amazing. Do not miss out on the insane performance that may happen on the street of the city which you shall experience more during the festive season. The travelers and youth often plan to visit this place to experience the nightlife at the beach which is one of its kind.
6. Kerela
You can surely count this place as your next New Year destination too. Do not be amazed considering it to be just a place for nature lovers. Because most happening events and parties are arranged and people across the world try to be a part of it. This destination gives you an amazing time to celebrate New Year with loved ones. An awesome retreat in Cochin where the gigantic Pappanji or say Santa at the Fort Kochi beach. The best part is even during the peak season you will get budget-friendly accommodations.
7. Diu
It is time to pack your bags and set yourself to the world of Diu which is quite an interesting one to visit. This place is not just popular for partying but also you can enjoy many adventurous activities like diving, paragliding, surfing, and parasailing too. The hotels here are budget-friendly and the golden sans of Diu is what you should not miss on your New Year's Eve. When you are on this island, make sure you dive in the pristine water of Bagoa beach. This place is also popular for adventurous activities like camping and trekking if that interests you.
8. Rann Of Kutch
You all must have heard of Rann Utsav which is held every season in the Raan of Kutch. Well, this is one amazing festival that is held in Gujarat every year. Enjoy the music cardinal, the beauty of white ran, and many more things under the full moon which of course you may not be able to see in your daily hectic life too. The enhancing views of this fest are what make this place a must-visit during New Year's Eve.
9. Ooty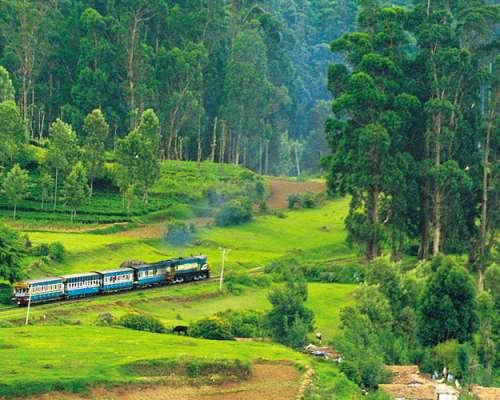 This is another amazing destination you need to visit. This place is known for those people who prefer to have a peaceful time during their New Year season. Far away from the busy lifestyle of cities, this is one such amazing place where you only can enjoy peace and calmness. You must also visit the museum, be part of boating and even enjoy a tea factory when you are in Ooty.
10. Gokarna
At Gokarna, you shall explore 5 different beaches like Kudle beach, Gokarna beach, Paradise beach, Om beach, and half-moon. The calm beaches are not just clean but it's freshness will surely make your day. On New Year's Eve don't forget to carry party lights, have a moonlit seaside dinner, champagnes to enjoy an amazing time here on New Year.
Listed above are some of the best places where you can choose to celebrate your New Year's Eve with loved ones. So pack your bags and enter the journey to these incredible places that will give you the best of memories while saying a bid-adieu to this year. There are so many incredible places you can explore in your own country. You never know while exploring these places, there are some of the best cultural habits that you must have not seen earlier. The best part is you don't even have to make a huge hole in your pocket when you can plan to travel within India.
Wishing You All A Very Happy New Year 2022