9 Best New Year 2022 Wishes Handmade Greeting Ideas for Free: Different countries have different ways of celebrating New Year. It is a widely observed festival in India and practically everywhere else in the world, during which everyone gathers with their families to ring in the New Year. You can wish your loved ones in many ways on this occasion. If you wish, you can make your greeting cards that feel more personal and meaningful to the recipient message. Making your cards rather than purchasing them might save you money as well.
Let's know about unique New Year Wishes Homemade Greetings Ideas to share with your friends and family. Send greeting cards to your loved ones to wish them a Happy New Year.
 Motivational New Year Resolution Greetings Ideas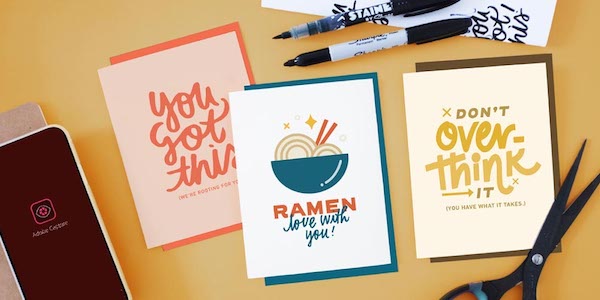 This greeting concept is ideal for reflecting on how you progressed the past year and setting objectives for the new year. A motivating handmade card is the ideal greetings for the new year 2022. If you want to show your support for your friends, family members, or acquaintances as they work on their own New Year's resolution.
Glitter Greeting For The New Year
The most festive approach to offer your greetings for a Happy New Year is with a fabulous Silver or golden fireworks and shimmering glitter theme, which works for all age groups. Whether you're celebrating with them or expressing your feelings from afar, they will undoubtedly appreciate your creation as they go ahead towards 2022.
Cut, Copy, Paste Greetings Ideas
Greetings ideas can be cut, copied, and paste; nevertheless, making something simple and imaginative is a popular choice. Because the new year is approaching, newspapers, shopping bags, and other goods may include beautiful graphics and designs. Simply cut out the designs you like from the paper and adhere them to the card, along with the new year greeting.
Funny Cute New Year Emoji Greeting Card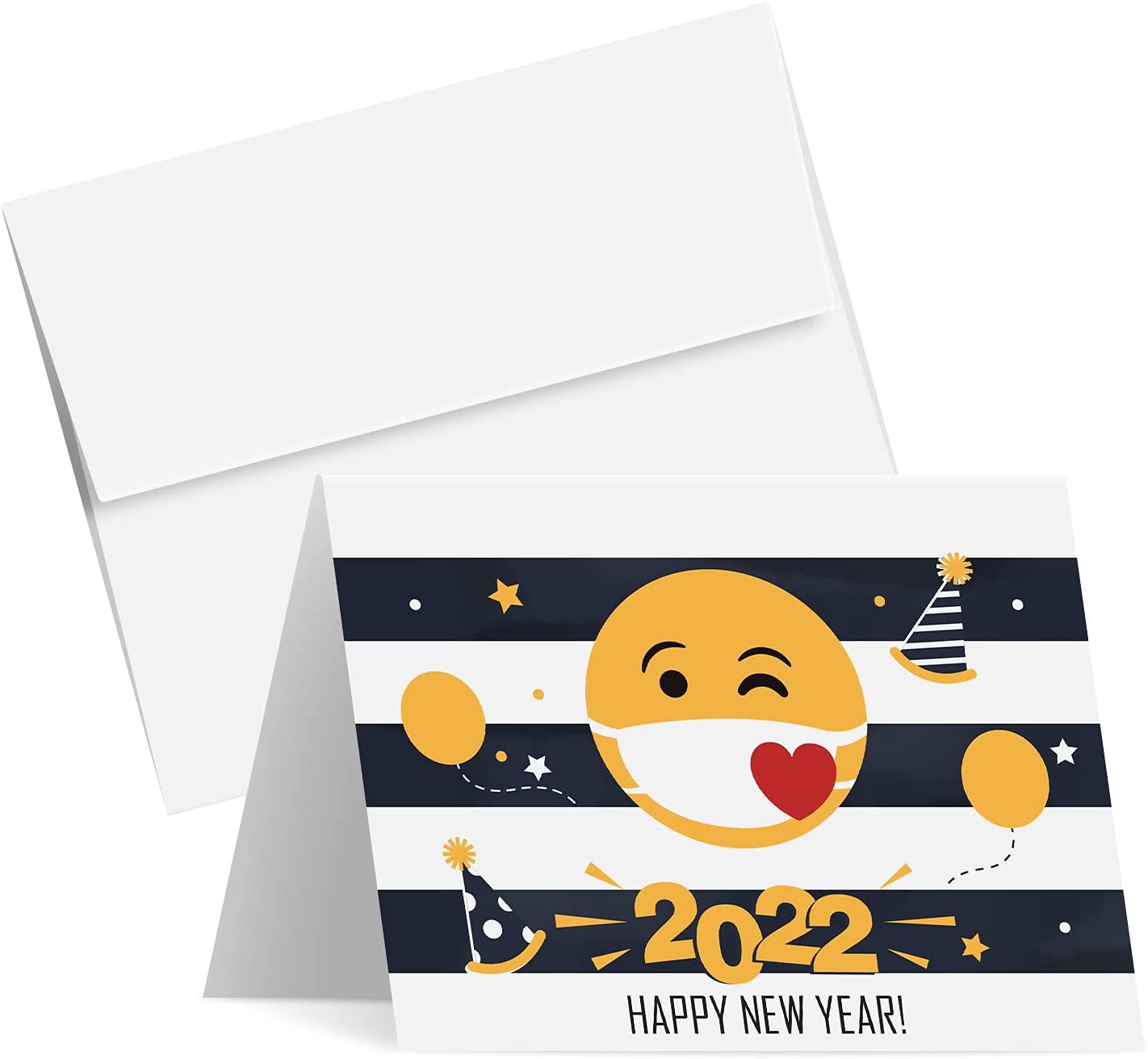 The idea of a handmade Emoji Greeting Card for the year 2022 with emoji face would make everyone's face appealing and happy. Sending this Yellow Face Smiley with Santa hat emotions is a great option and easy to make craft idea. Simply, print out a variety of little emojis, stick them in your card and compose funny wishes for the new year 2022.
Origami Greetings For A New Year
Origami is a Japanese paper craft that can be done completely by hand. The design for the New Year's greeting could be made out of sheer paper. All you need is an origami kit and a little creativity. To convey a joyous vibe, using metallic or sheer origami paper, glittering cardstock, and foiled chipboard stars are enough for this handmade new year card for 2022.
Image Collage Greetings For New Year
To wish your family and friends a New Year greetings, choose your favourite photo and use it to tell the storey of the past year, send greetings with a New Year collage cards. With a few steps, you can quickly and easily make unique New Year collages.
Colour Painting Greeting Card
People love your unique designs on these hand-painted new year greeting cards! Get some paint and brushes ready, then dip the paintbrush in two or more colours and paint to make one-stroke paintings. Then on one corner of the card, add short welcome 2022 message.
 Pencil Sketch Greeting Card For New Year
You may sketch something unique with your fantastic ideas for the Pencil sketch greeting card, an alternative to ready-made products. Add New Year wishes to bring imaginative ideas into reality. For this, you may simply find different items with specific picture designs.
 Pop-Up Design New Year Greetings Ideas
This beautiful handmade popup design greeting idea is a fun way to express your feeling. The unique beauty of these cards will astound and astonish anyone who opens them. Simply add your own words, lovely wishes, these works of art will convey your endless greetings for the new year.