Christmas Tree Drawing Ideas for Kids, Pictures, 25 Dec DIY: The most original and imaginative Christmas tree decorating ideas are those that are the simplest for children to design. A complete drawing with step-by-step instructions and easy-to-follow concepts is given here.
Also Check: Christmas Home Decoration Ideas, Easy Tips To Decorate Home for Christmas Celebration
Easy Steps to Draw a Christmas Tree (Triple Triangles or Zig Zag Tree)
One of the most traditional pine tree drawings is this one, and if you can draw a triangle, you're good to go.
To create the tree's body, simply stack three triangles on top of one another.

You can also draw the smallest of your three triangles, beginning at the top. The following triangle should be drawn a little bigger, and its top point should overlap the preceding triangle's top point. The last triangle should overlap the centre triangle and be the largest one
Next, draw the tree's trunk. Draw a thin vertical rectangle just under the middle tree.
The next step is to draw a star at the top of the tree so make a star at top of the tree.

It's time to fill in your tree, star, and trunk with colouring. A traditional tree would have a brown trunk, a yellow star, and be green in colour.

Decorating is the last step. When decorating your Christmas tree, you can use ribbons, lights, decorations, and candy canes.
Basic drawing of Christmas Tree for Kids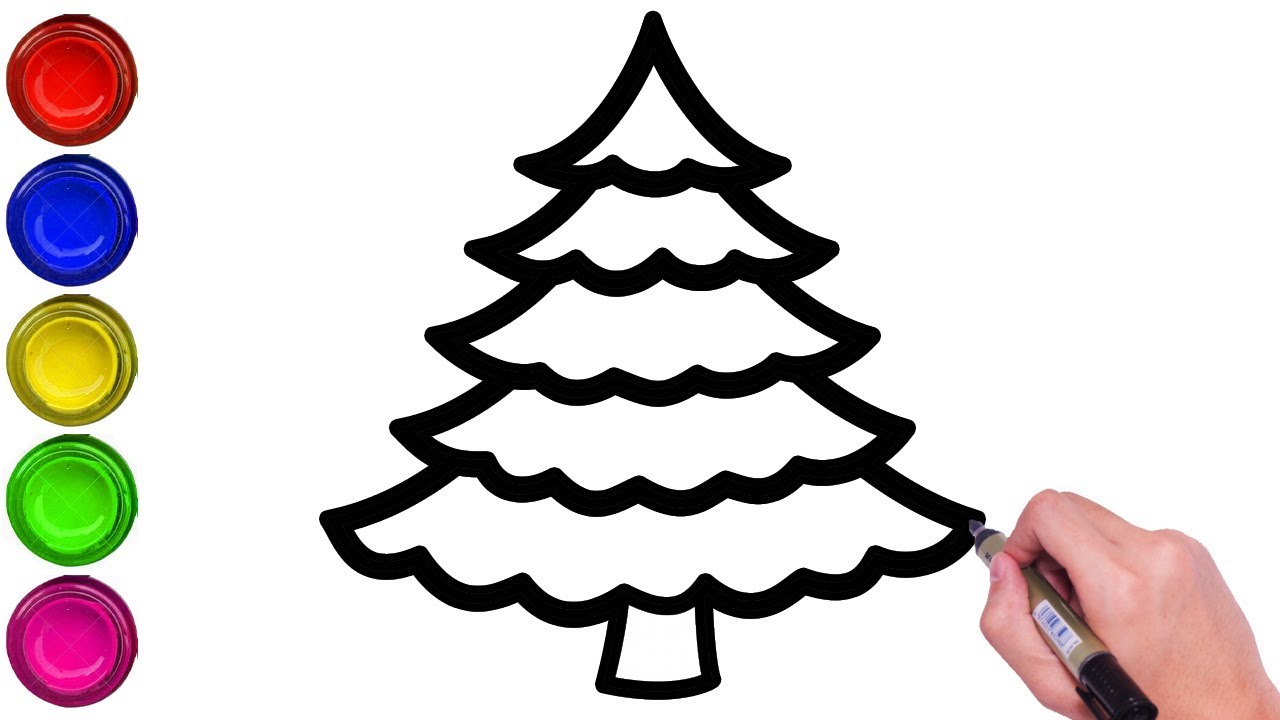 Make the tree's trunk first by drawing a line upwards from it that expands out to give the appearance that the tree is being supported by them.

Draw lines that point downward from the sides of your trunk that are thinner than the lines at the top of your tree for more attractive

Next, add some wide lines that stretch outward from where you want the branches to appear on your Christmas tree. Then, be sure to add more thin lines.

In order for your child's drawings of Christmas trees to appear creative, try to encourage them to use a variety of colours, such as green, red, yellow, and blue.
Must Check: 10 Amazing Gifts Ideas for Your Wife on Christmas
Popcorn Christmas Tree Ideas for Kids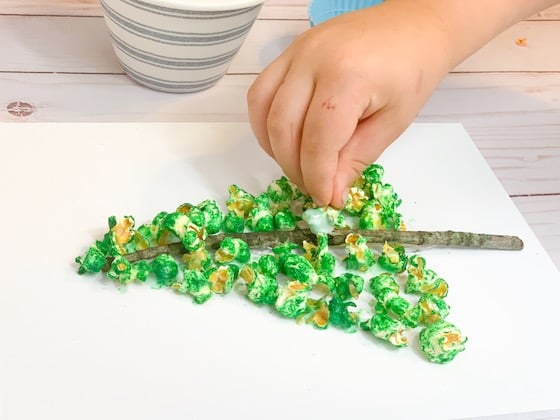 Nothing is easier than popcorn, which also serves as fantastic inspiration for kids' drawings of Christmas trees. Christmas trees draped with popcorn garlands look cute.  
Just take a small bowl of freshly-popped popcorn, and use food colouring can be used to quickly paint or tint popcorn.

Place green food colour and popcorn in a large ziplock bag, close the bag, and leave a small amount of space for the popcorn to move around.

To properly mix the paint and popcorn, shake the bag.

Take a few twigs to use as the Christmas trees' trunks.

Take glue and stick the twigs to a piece of paper or a thick white piece of paper. Use a tiny bowl of glue to coat their popcorn bits.

On the paper, draw a triangle, which the children can then fill in with pieces of popcorn.

The triangle will be formed like a Christmas tree after being filled with popcorn.

Put a star on the top of your popcorn Christmas tree to complete it.