Best Specs Affordable Tab/Laptop for Child Online Study: Due to the current epidemic, all children are required to take online classes, and they must spend significantly more time on a tab/laptop for academy classes and other assignments. Laptops and tablets are becoming crucial tools for kids to get their online classes, whether they are doing activities or reading or writing papers during classes. Hence, we have recommended the best and most affordable tab/laptop for child study.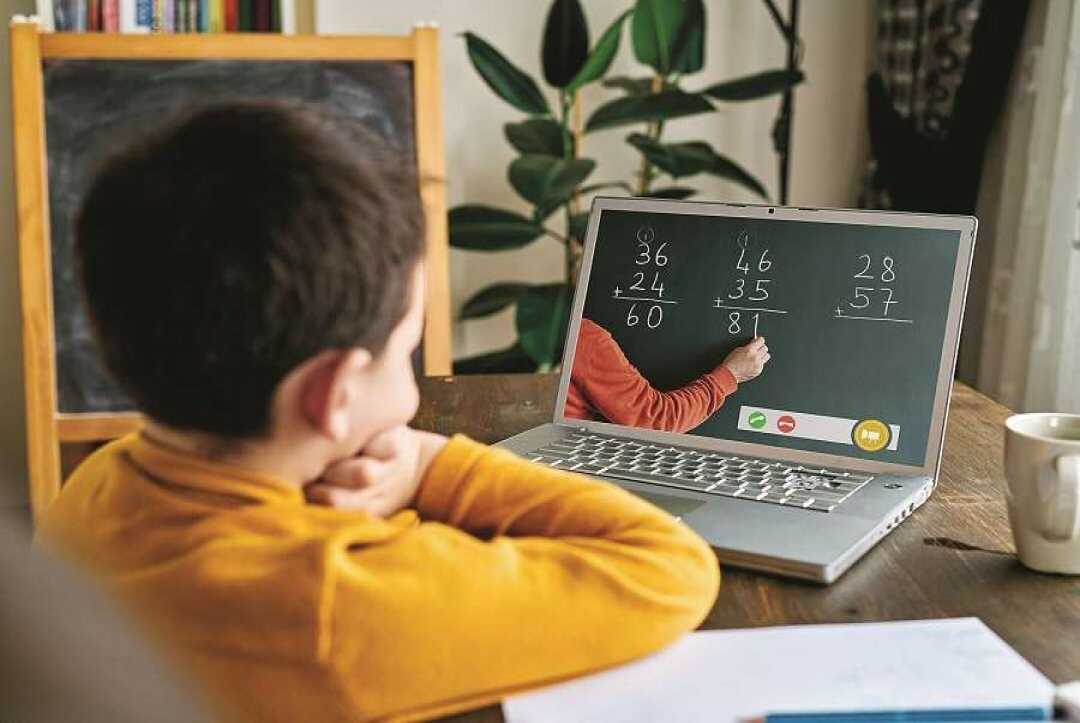 Samsung Galaxy Tab 3 Kids Edition 
A kid-friendly version of the Galaxy Tab for ages 4 and up has all of the powerful functionality and Android features that come with the Galaxy series of tablets. This tablet comes with a brighter orange bumper shell that protects it from bumps and dings. The Galaxy Tab 3 Kids has a kid-friendly interface with bright colors and animated characters which are packed with educational and fun apps. Parental controls are also included, allowing you to limit their usage time, monitor what they see, and pick which applications you wish to buy. The interface can also be changed to its original mode.
Microsoft Surface Go
The portable and elegant Intel Pentium Gold 4415YGraphics, HD Graphics, 615RAM, 4GB – 8GB, 10.5-inch Screen, 1,800 x 1,200 PixelSense touch display with excellent 64GB eMMC- 128GB SSD storage is included in this laptop. It comes at a little more reasonable price for regular users. You can't go wrong with the Microsoft Surface Go if you're searching for the best tab/laptop for kids' study.
Also Read: 5 Cool and Amazing Toys for Kids to Keep them Engaged
Lenovo IdeaPad
It's a good deal when you get the best and most affordable laptop for online classes such as the Lenovo IdeaPad 3 14. It is equipped with 4 GB DDR4-2400 SDRAM, a 64 GB eMMC hard drive, and can be expanded up to 256 GB. This IdeaPad is on the pricey side of the budget spectrum, but it has just about everything you'd want in a notebook in its price range, including a comfortable touchpad and keyboard, HD display, a sturdy chassis, and an integrated fingerprint scanner, all of which bound together by on-point with excellent performance.
Acer Aspire 5
This model comes with an 11th Gen, 2.4GHz Intel Core i5-1135G7 CPU, 15.6-inch FHD IPS Display, Integrated Intel Iris Xe GPU, with 8.5-hour battery life, it's the best modern education device for preparing your kid for online schooling. The Windows 10 Home edition offers a user-friendly interface that allows parents who aren't computer savvy to monitor their children's activities. Enabling parental controls allows you to monitor activities, and set screen time limits. It comes with 8 GB of RAM and a 256 GB SSD, allowing for better data access and read/write speeds, as well as seamless support for entertainment games on regular settings.
Dell Inspiron 14
With an i5-1035G4 CPU, this laptop from Intel's 10th generation is an excellent and affordable option for your child's online education. The built-in 4GB RAM, which can be upgraded to 8GB, goes great with the quad-core CPU. The Dell Inspiron 14 has one USB 3.1 port, HDMI, USB 2.0 ports with the 42wH battery which offers up to 8 hours of prolonged support. You may also have a look at the Dell Inspiron 15 series, which are reasonably priced. This brand delivers almost the same features as the Dell series at an affordable price.
If you're looking for the best tab/laptop for educational purposes, you should look at the essential specifications of a laptop or tablet before choosing a brand. It is because you need to install several academic/profession-specific applications. An 8 to 10.5-inch screen size, Full HD display, and 3 GB RAM or more RAM with a battery capacity of more than 5000mAh are recommended. To install all of these essential specifications, you'll need 32GB of internal memory. An expansion slot should be present to save images and assignments on an SD card.