RTPS Bihar: Apply online for caste, income, and residence certificate (आय, जाति, निवास प्रमाण पत्र) in Bihar: Now you can make a Right to public service (RTPS) Bihar online application and status inquiry officially. If you are living in Bihar and want to apply for an income certificate (aay praman patra), Caste certificate (Jati praman patra), resident certificate (Awasiya praman patra) & character certificate (Charitra praman patra), OBC certificate then you can apply online on the official website of RTPS easily by filling all the required details.
How to apply online at RTPS Bihar:
To apply online for a migration certificate in Bihar now becomes easy. If you are looking for an Income/Cast/Resident certificate then now you can make it online by own to apply on the official web link given below. To apply for any of the above mention certificates you must have the citizenship of Bihar state and have personal identification documents like voter id card, ration card, or aadhar card.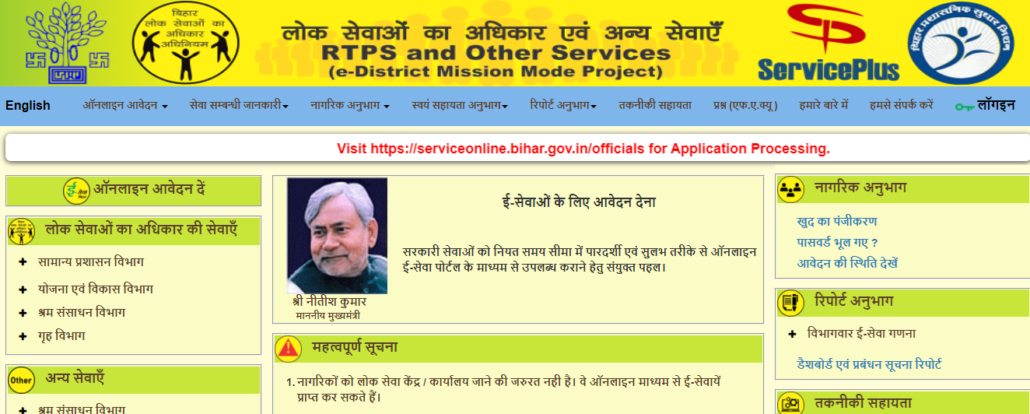 When you applied successfully for any of the required certificates issued by RTPS Bihar, you have to wait till 15 days after the application date. After this time duration, you can collect this from your block (prakhand) and the district (jila) in which you are living by showing the reference number/ID generated at the end of the online application process (Sent on your registered mobile number also). After clicking on the link given below visit ऑनलाइन आवेदन section on the website.
<<Click Here to Apply Online for Residence Certificate in Bihar>>
<<Click Here to Apply Online for Cast Certificate in Bihar>>
<<Click Here to Apply Online for Income Certificate in Bihar>>
You can check your application status online on your mobile phone by the SMS service. You have to send a message of your reference number/Application ID to RTPS official status inquiry number 56060 with a registered mobile number.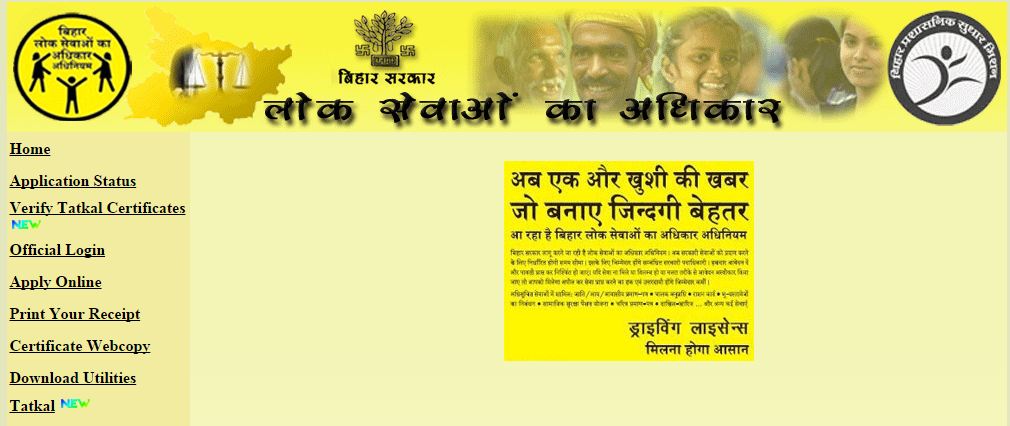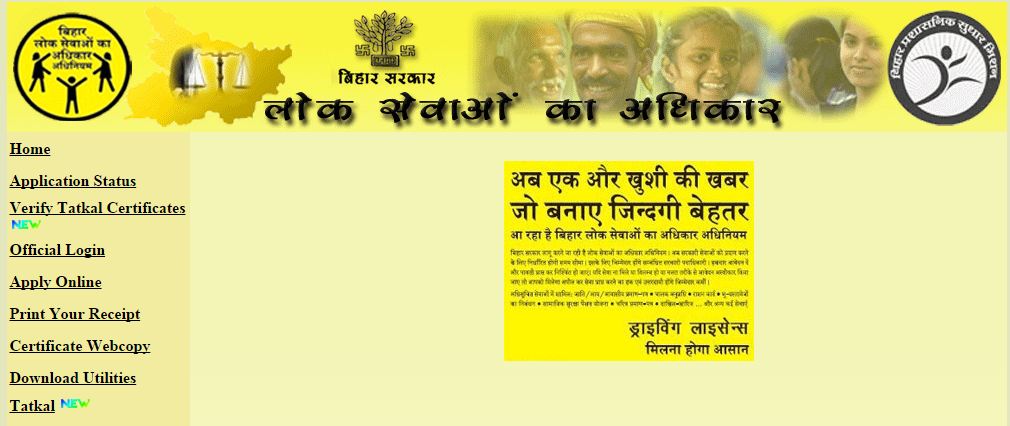 <<Click here for RTPS Bihar Application Status ((आय, जाति, निवास प्रमाण पत्र)>>
If this information is useful for you then must share it on social sites and like us on Facebook for further related updates online. And leave a comment below if you have any related queries.
RTPS New Official Website: https://serviceonline.bihar.gov.in
If you have any queries related to RTPS Bihar online application (आय, जाति, निवास प्रमाण पत्र) then comment below, we will get back to you as soon as possible.