5 Easy Workout for Female at Home for a Healthy Lifestyle: For females who are too busy or unmotivated to get up and exercise, there are many possible ways available to stay healthy without having to leave the home. Whether the goal is to burn calories or simply keep in shape, they are very easy at-home workouts for today's busy women. All they need to follow these easy workouts at home for overall health that works for them.
Here are examples of 5 easy workouts for females at home for good health:

1. Dance Exercises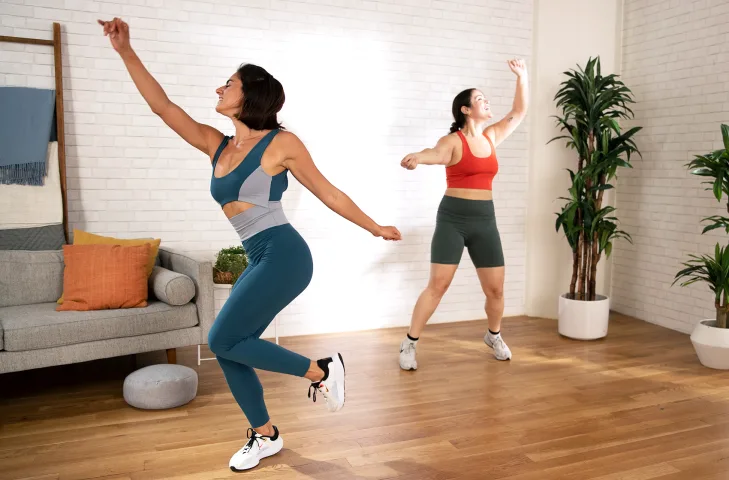 Dance Exercises are a fun way to spice up your home workout routine. The best and easiest way to stay healthy is to do a daily 20-30 minute workout by combining fun and exciting dance movements with dance steps programs like Zumba, Hip Hop Abs, and other exercises. Zumba is one of the most well-known fitness workouts at home among all movements, with a variety of workout styles and fun music.
2. Yoga
Yoga is another simple at-home workout for ladies who wish to improve their health and fitness. There is a variety of yoga poses to choose from, each has its own set of health and fitness benefits. Yoga can also assist a person's flexibility, muscle tone, and upper and lower body strength. From the comfort of their own homes, many yoga practitioners may meditate and posture their way to health. Females who are new to yoga can start their daily yoga practice at home by using an online instructional Video as a guide.
Also Read: Incredible Health Benefits Of Eating Fruits Daily
3. Skipping rope/Jumping rope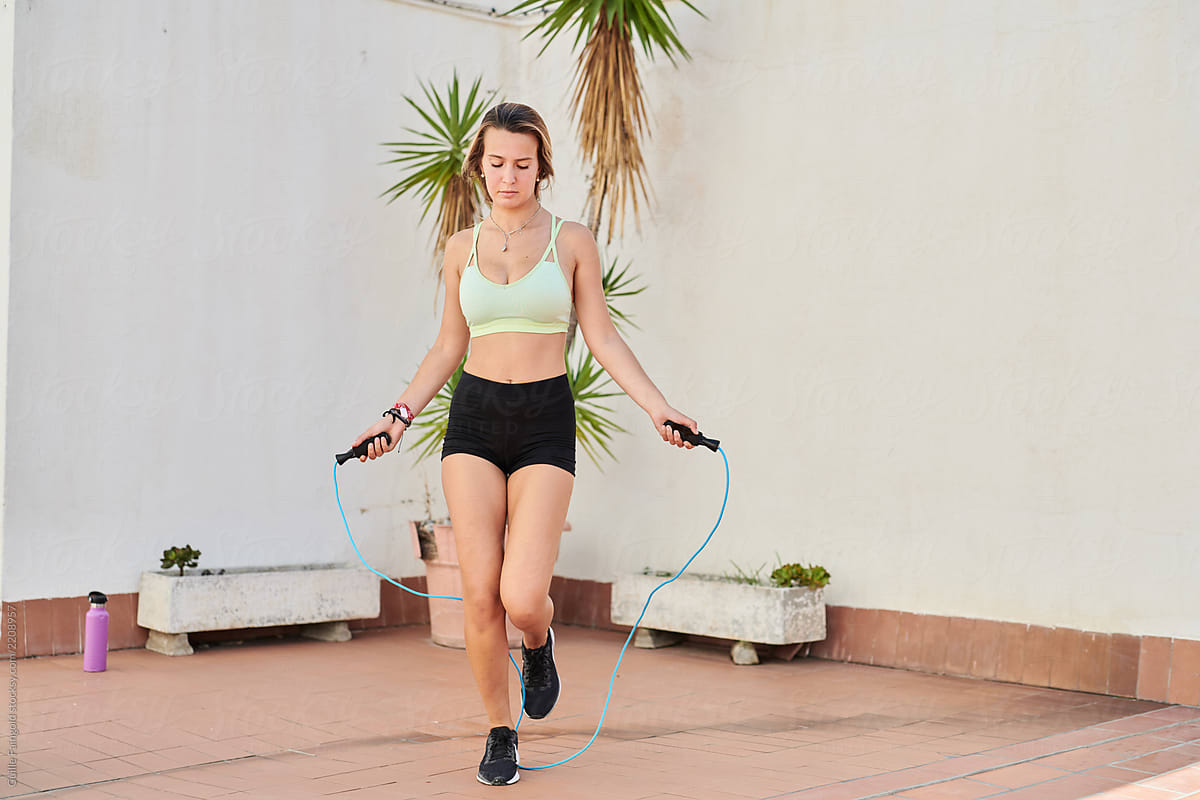 One of the most efficient cardio activities at home is skipping or jumping rope. Jumping rope is a wonderful at-home full-body workout that not only burns calories but also builds lean muscle and tones the overall body. You can burn around 200 calories in 10 minutes depending on the strength of your skipping.
4. Indoor walking
Walking is a simple yet effective workout. Walking for 30 minutes daily is a superb way to improve or maintain your good health while also lifting your mood and lowering your risk many of diseases. If you're having trouble finding time to walk outside, make your walking schedule indoors. Try walking around the home in a different direction or finding an elevated surface to go up or down. Walk while you talk on the phone or can use a pedometer to walk.  Keep track of how many steps you take each day. You might also try walking while listening to your favorite tunes.
5.Walk-Up Stairs
Don't forget about the stairwell! Climbing the stairs at home might provide variety to your walking routine. It aids weight loss, improves cardiovascular fitness, and is beneficial to your psychological and social well-being. Try to begin by making one or two additional trips up the stairs each day.  Maintain proper posture while you walk up the stairs. Also, relax your neck and keep your back straight when stepping. Avoid arching your back because this might cause back discomfort. Moreover, make sure that the stair is dry, well-lit, well-ventilated, and clear of other obstacles.