5 Best Places to Visit for Affordable Family Vacation Outside India Under 80K: Travelling is a lovely thing to do, especially if you're planning with the family. Do you want to take your family on an affordable foreign trip to some of the most stunning places on earth? To assist you in planning your upcoming holiday, we've put together a list of the top 5 beautiful tourist places in the world that you can visit with your family at an affordable cost.
Below is the List of 5 Best Places to Visit for Affordable Family Vacation Outside India Under 80K:
1. Bhutan
Bhutan is the ideal destination for the annual family vacation that is likely to be affordable. A tiny kingdom called Bhutan, located in the Himalayan mountain ranges to the northeast of India ideals the well-being of its citizens, visitors, and environment. You can see the beautiful land of the thunder dragon while on vacation in Bhutan. Anyone leaving the bustle of the city is welcomed by the stunning Buddhist monasteries and temples that dot the area near the ideal paradise.
The best tourist destinations in Bhutan include Paro Taktsang, Punakha Dzong, Thimphu Dzong, Dochula Pass, Buddha Dordenma, The Roya Manas National Park, and Chele La Pass.
2. Nepal
Nepal is a stunning place to visit, in addition to Bhutan. It has breathtaking scenery and landscape, just like Bhutan. It is home to some of the most revered temples and historic sites as well as the highest peak in the world. You may combine a trip to Bhutan with one to Nepal. Nepal is undoubtedly the best destination in the world for family vacation spots outside of India that are yet reasonably priced.
Kathmandu, Nagarkot, Boudhanath, Langtang National Park, Mustang, Pokhara, Namche Bazaar, and Ghandruk are among the places to see in Nepal.
Also Check: Indian Citizen Can Travel to these 10 Countries Without Visa Hassles
3. Sri Lanka
Another place that provides a range of things to explore with family and is much safer is Sri Lanka. It is just popular for beach vacations, but it also has a long history and an ancient culture. The majority of the population is Buddhist. Due to the wide range of tourism options available, Sri Lanka is an excellent destination for family trips at an affordable cost. This gorgeous island is home to national parks, adventure sports facilities, historical museums, pilgrimage sites, hill stations, breathtaking waterfalls, palm-lined, pristine beaches, and hill stations.
Hikkaduwa Beach, Mirrisa Beach, and Colombo are the most stunning and well-known tourist destinations in Sri Lanka in addition to Negombo Lagoon, Kandy, Galle Fort, Little Adem's Peak, and Hikkaduwa Beach, which attract visitors from all over the world.
4. Indonesia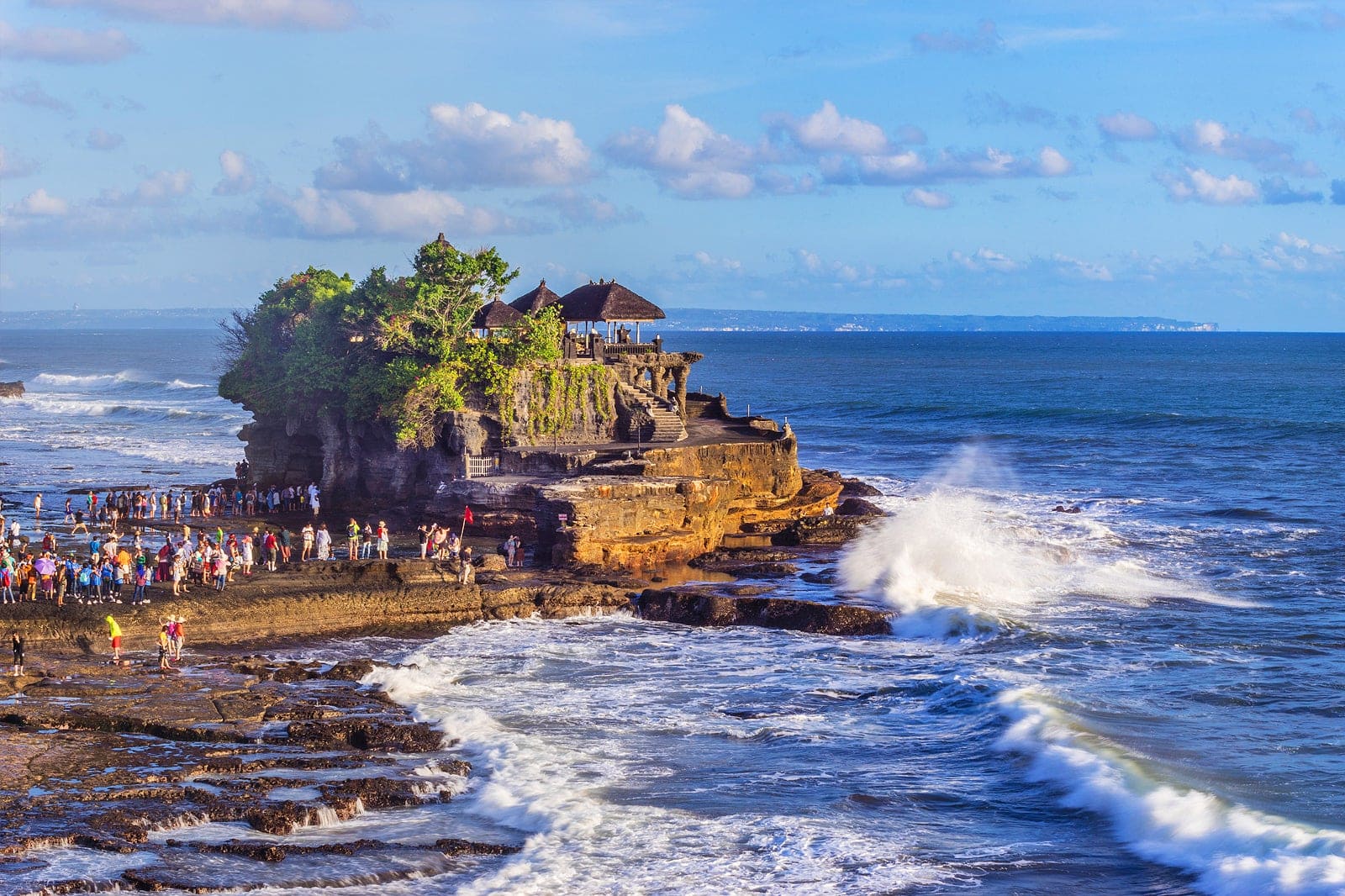 Beautiful tropical beaches, exotic jungles abundant with wildlife, and generous cities brimming with culture and markets make Indonesia's most popular and affordable tourist places. Visitors to Indonesia are frequently astonished by the variety of adventures and places to see on Indonesian beaches. You can find historical temples, ecotourism excursions, hiking in the jungle and mountains, and more.
Bali, Lombok, Maluk Beach, Komodo National Park, Bromo Tengger Semeru National Park, Yogyakarta, Torajaland Flores Island, Bukit Lawang, and the Raja Ampat Islands are among the most well-liked destinations in Indonesia for family vacations.
5. Thailand
Thailand is a place that appeals to every kind of visitor, including family vacations at an inexpensive price. It has many Buddhist temples, magnificent palaces, lovely beaches, unusual fauna, gorgeous spas, and much more. So pull out your journal and start planning the ideal break for your family by visiting Thailand.
The Phi Phi Islands, Phang Nga Bay, Phuket Island, Sea Life Bangkok Ocean World, Thailand's Ayutthaya Temple, Railay Beach, Krabi, Chanthaburi, Koh Samui, Hua Hin, Chiang Rai, and Chiang Mai are just a few of the places that make a vacation to Thailand worthwhile for families with children.
The locations on the list above are the most cost-effective, and you can take the whole family on a wonderful vacation while saving hundreds of bucks.