5 Best Affordable DSLR Cameras for Professional Photography Under Rs. 25000: A DSLR is a camera for you if the quality of your images is driving you crazy. Using its preset settings or any of the numerous manual options they provide, they let you shoot the best possible photos. If you're looking for an affordable DSLR camera, keep reading for details on where to get the best one for taking amazing photos.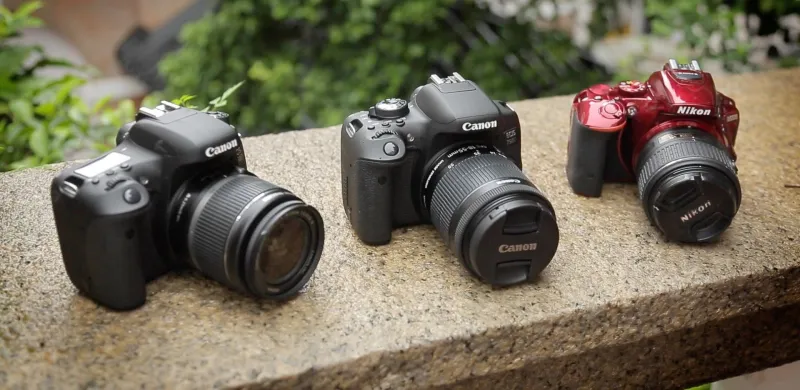 Nikon D3200 DSLR (AF-S 18-55mm VR Kit Lens) – ₹20, 850  
The D3200 is built to last and is comfortable and easy to use. The most potent CMOS sensor is found in the D3200, one of Nikon's premium image sensors. It takes crisper, richer images—even in low light—due to an amazing 24.2 effective megapixels. The D3200's broad ISO range of 100 to 6400 enables photography in extremely dim conditions without a flash as well as in extremely bright conditions with zoom, macro, fixed focal length, or wide aperture lenses. You will be astonished by your photos and movies once the D3200 starts recording Full HD 1080p video with continuous autofocus and manual exposure adjustment.
The Nikon D3200 DSLR is easily available on Amazon and Flipkart for a starting price in India of ₹20,850.
Key Features
Range of Apertures: F3.5–F5.6

DSLR with a maximum shutter speed of 1/4000 sec. Sensor: CMOS

24.2 MP DX-format CMOS image sensor having 6,016 x 4,000, 4,512 x 3,000, and 3,008 x 2,000 pixel sizes for the camera (in pixels)

Furthermore, you may emphasise a subject by skilfully merging the background.
Nikon D3400 24.2MP DSLR Camera, Interchangeable Lens – ₹ 25000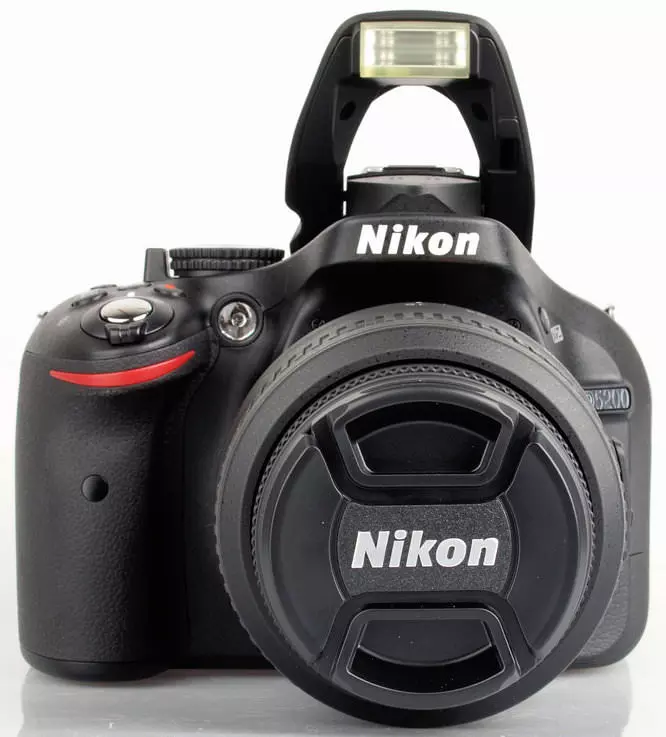 The D3400 is made to travel with you wherever you go because it is small and lightweight. The layout of the camera's buttons is logically designed for comfort and simple control, so even novice DSLR owners will immediately feel at home. The stunning optical viewfinder offers a clear, glare-free view of the outside world while the soft grip enables precise handling.
Also Check: 5 Best 5G Supported Mobiles Under 15000 with Strong Battery Backup
The best specification of Nikon D3400 24.2MPinclude ISO 100 – 12800 in Steps of 1/3 EV, Can Also Be Set to 0.3, 0.7, or 1 EV ISO 25600 Equivalent Above ISO 12800, Metering Range ISO 100, f/1.4 Lens, 20-degree C Matrix or Center-weighted Metering 0 – 20 EV, Spot Metering 2 – 20 EV, Supported.
Key Features
Display Size: 3 inches

Effective Pixels: 24.2 MP

Sensor Type: APS-C CMOS Sensor

Camera Type: DSLR Camera

Lithium Ion Battery

The ISO sensitivity range is 100–25600.

An image processor with 11 focusing points is called Expeed 4.

Full HD video resolution, TFT LCD, and entirely manual controls
Canon EOS 1300D DSLR Camera – ₹24,990

  
The Canon EOS 1300D DSLR is regarded as the strongest DSLR camera available under ₹25,000. It has some characteristics that are similar to those of the Nikon D3200 DSLR. There is a starting price of Rs. 20990 for the Canon EOS 1300D DSLR Camera (Body Only) in India. Here are the detailed specifications and features of the Canon EOS 1300D DSLR Camera. 
Key Features
DSLR camera with effective pixels of 18 MP

A CMOS sensor, a 3-inch display, 

A lithium-ion battery, and no touchscreen.

SLR Alternate: a body with two lenses Camera bag for the Ef-S 18-55 mm IS II and Ef-S 55-250 mm F4 5.6 IS II

Sensor Dimensions: 23.5 x 15.6 mm 

Ports: Type C, Mini HDMI
Panasonic Lumix DMC-LZ40 DSLR – ₹ 19,999
Being comparable to one of the more affordable DSLRs on the market, the Panasonic Lumix DMC-LZ40 is quite an impressive offering. An entry-level bridge camera from Panasonic competes with models like the Canon SX410IS (40x optical zoom) and the Nikon L840. (38x optical zoom).
It has a 42x optical zoom, with a wide-angle focal length of 22mm and a telephoto focal length of 924mm. Additionally, there is an 84x digital zoom available. Other features include a 3-inch LCD screen, 15 various filter effects, and panoramic image creation.
If you just intend to photograph it in bright, natural light, you'll probably be happy with the Panasonic Lumix DMC-LZ40's output.
Key Features
Featuring 20 effective megapixels

42X Optical Super Zoom Equivalent to 22-924mm

Featuring a super high resolution of 20 Megapixels

Panorama and Other Built-in Creative Effects

Rechargeable Lithium-ion Battery

 
Nikon D5200 24.1MP DSLR Camera – ₹14, 499
A newly designed 24.1-megapixel DX-format CMOS image sensor powers the Nikon D5200, an F-mount DSLR camera that is available between ₹14,499.00 and 41,450.00 in India. The D5200 has the most recent innovations from Nikon for producing stunning photos with almost no choppy motion. A compact DSLR camera boasts weather and dust resistance, perfect for outdoor photography.
A variety of memory card types are supported, including SD, SDHC, and SDXC. An LCD screen of 3 inches allows you to preview and click on photographs, and this camera weighs 505 grams.
Key Features
Continuous shooting at up to 5 frames per second;

Full-time contrast-detect AF in 1080p 30FPS HD video (1080p, 60i);

ISO 100-6400, extendable to 25,600 

Wi-Fi and GPS compatibility

24MP CMOS sensor in DX format;

Dynamic-area AF with 39 points and 3D tracking

 Support for external flash and built-in flash
Given the information above, this DSLR camera, which costs up to 25,000, is the best DSLR available for photography and making movies.