10 Easy Yet Effective Smart Ways To Make Your Husband Happy: Marriage is just like a chariot, and the relationship between a husband and a wife is similar to the two wheels of the chariot. If a husband loves his wife in all ways possible to make a good marital bond then it's also necessary for a wife to look after her husband and assure him that he is unique.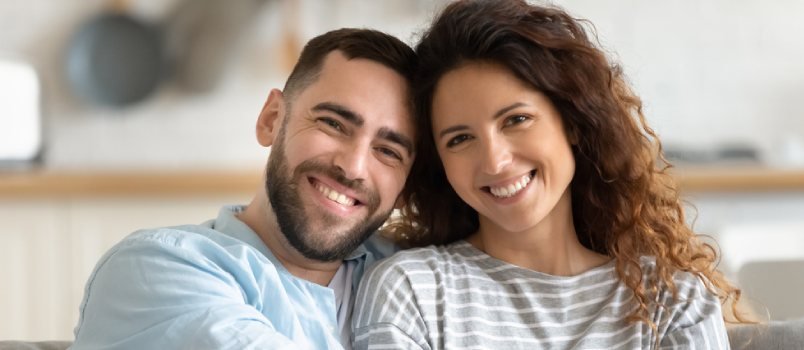 So, Let's Have A Look At 10 Smart Ways To Make Your Husband Happy:
1. Give Priority To His Physical Desires
The highest priority of the husband's happiness lies in the satisfaction of his physical desires. It's not that your husband needs your physical presence at all times, but making physical interaction exciting and romantic will go a long way toward making your relationship worthwhile.
2. Pay Attention To His Feeling
From the beginning to the end of the day, sometimes the husband has to face many such things which make him upset then it becomes one responsibility of the wife to be aware of her husband's feelings and support him positively. In such a situation, your cooperation gives him happiness and encouragement.
Also Check: 7 Best Romantic Places to Visit in Bangalore for Couples
3. Be His Best Friend
When a wife becomes the best friend of her husband nothing could be better than it. Realizing that his wife is more than a typical wife, one who cares about your every emotion and feeling, shares problems and joys of your husband, married life becomes happier and, your husband is always pleased.
4. Pay Special Attention To Food
It is said that the way to please a husband is through his appetite. That is why it is necessary that the wife cooks delicious food of her husband's choice and believe that the husband remains happy with it. There's a strange satisfaction making your husband glad with your cooking.
5. Take care of his Parents
Every man expects his wife to treat his parents with the same respect and affection as he does. He is relieved when he sees his wife taking care of her parents, so this is the simplest and most romantic way to make your husband's heart and mind happy.
6. Appreciate Him For Anything He Does For You
Whether it is big or small, whatever your husband does for you, appreciate it from the bottom of your heart, it will make the husband pleased else he would like to hear compliments from your mouth now and again since it shows that you are aware of his attempts to keep you pleased.
7. Don't Argue For Unnecessary Things
Avoid unnecessary fights and arguments and  try to ignore his silly mistakes. Praise him for his positive actions. Compassion is the keystone to a great relationship, therefore you should try being compassionate with your husband as well. Your soft approach and unconditional affection for him will quickly melt him into performing what you desire.
8. Giving Personal Space
Respect your husband's personal space. Don't impose too many restrictions on them, and don't try to control their schedules. Have trust in them and allow them to take time for themselves. Also, do not touch their belongings without their consent, as they are a little possessive of them.
9. Work On The Romance
Due to loads of duties & responsibilities, romance usually fades after years of marriage. It's natural, but you should make regular attempts to keep the romance and love in your marriage alive so that you both feel connected and your relationship becomes stronger over time.
10. Dress Up Especially & Quickly For Him
Because every husband wants that his wife looks pretty and so you have to take care of your getup, it is also vital to keep in mind, always try to look best in front of your partner, even when there is no occasion and, you are just going to the mall or grocery shopping.
Must Check: Makeup beauty tips to get ready fast for marriage or party