Newly formed BJP government extended their cabinet with 5 new ministers in Madhya Pradesh. Shivraj Singh Chouhan recently becomes CM of Maharashtra by preceding congress party CM Kamalnath. A few days back Kamanath resigned as CM of MP because he lost the majority in the house because ex-congress leader Jyotiraditya Scindia, quit the party with 22 MLAs and joined the BJP last month.
After too many internal discussions and meetings BJP government decided to put some of their MLA on the work as a minister in the state. Five ministers took oath on 21 April 2020 including the BJP's Narottam Mishra, Kamal Patel, Meena Singh, and Tulsiram Silawat and Govind Rajput from the Jyotiraditya Scindia faction which includes two rebel Congress MLAs also.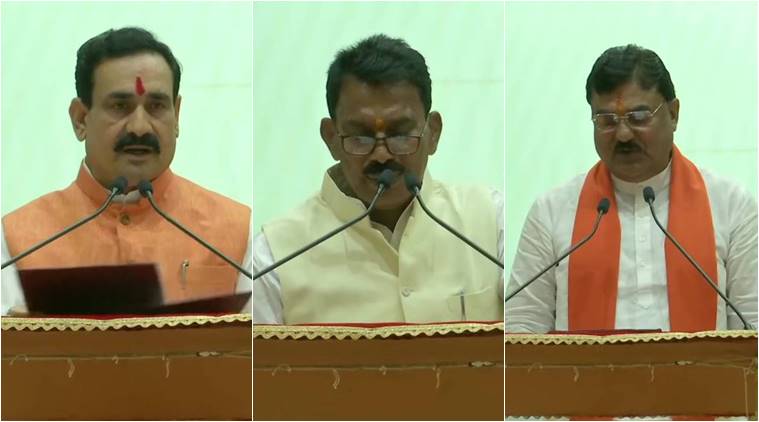 Shivraj Singh was running the state without any minsters from the past few weeks for which the opposition Congress party was asking the question about the Minster and work in the crucial time where the whole country is fighting against coronavirus pandemic.
Former minister and six-time MLA Narottam Mishra , Meena Singh, Kamal Patel, Tulsiram Silawat and Govind Singh Rajput are part of the CM Shivraj cabinet. Newly formed Madhya Pradesh BJP government has been forces to extend their cabinet amid coronavirus. Till today MP has more than 1000 corona positive cases which really put the state on risk and now the state government has to work very hard to stop its spread.