10 Best Safe, Lovely Dating Places In Delhi/NCR for Couples: There is a myriad of romantic places in Delhi for every love birds out there. Don't let your newly blooming seeds of love be festered by weeds of your dreary life. Go out and bond with your sweetheart over some romance and fun activities.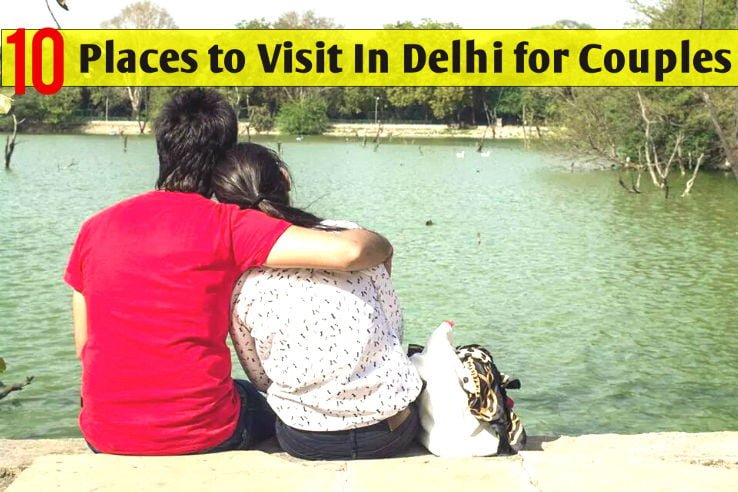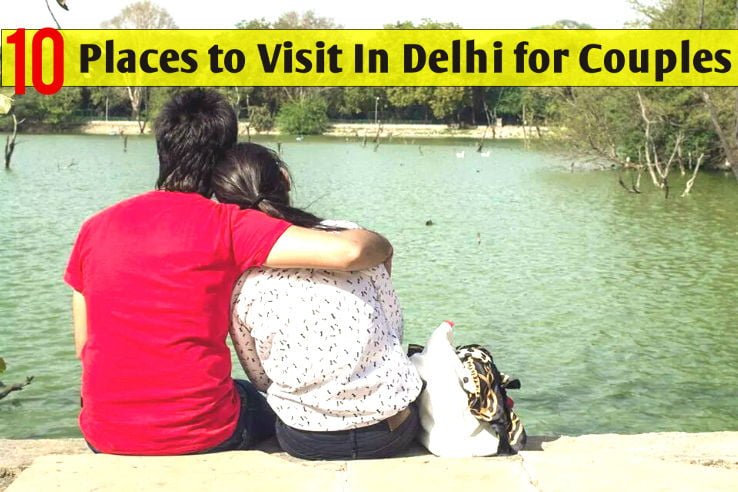 This post has all the amazing places which you can visit with your girlfriend and all places have something special in it which you can enjoy with your girlfriend. So here is the list of 10 places for a refreshing date in Delhi / NCR.
Lodhi Garden:
Situated near the Khan Market. It is the perfect place to spend a relaxing afternoon and evening admiring nature. Either enjoy lunch or savor the taste of dinner that's your wish! If for a day you want to keep away from the hustle or bustle of the town and stay in privacy with your loved one. It will undoubtedly rise above your anticipation.
Ice Lounge:
There is no ice hotel anywhere in India. So what? The freezing temperatures at this beautiful ice lounge can warm the hearts of lovers on a date. This lounge has everything of ice from the roof to floors, seats, tables, jhoomer, glasses, plates bars, everything is made of ice and it has a chilling atmosphere. So it is one of the coldest places to visit in summer with your hot girlfriend.
Dilli Haat:
If you prefer dating in public this place is most likely for you. Popular for its handicrafts, restaurants, and theme based shopping exhibitions. It has everything that can make your whole day pass with arms in arms. Located at the Ring Road near the INA, Delhi Haat is easily accessible to the metro.
Hauz Khas Village:
The rustic charm of the fort at Hauz Khas, with the beautiful backdrop of the lake, makes it the ideal place for a cozy rendezvous with your girlfriend. Whether it's the deer and swans, the lush green in the city, or the serenity, there's something very romantic about the Park.
Old Fort or Purana Qila:
Purana Qila is a beautiful place for couples. There are lots of Forts, Mosque to spending the time. Purana Qila, lovers can enjoy water boats and can click good romantic pics with their partners. Band Darwaja of Purana Qila is too famous. Whenever you will go to Purana Qila spend some more hours and see everything. Nearest metro of Purana qila is Pragati Maidan. The entry fee is just 5 rupees.
Parthasarathy Rocks, JNU:
If you are a lover of nature, this is the right spot for you. Surrounded by green landscapes, you can enjoy a sunset sitting atop your grand throne- together!
Humayun Tomb:
Located in East of Nizamuddin, it is a historic place but what else can be more interesting than a boy romancing his girlfriend at a place which resembles Taj, which surely isn't less to a paradise…. The auto and taxi services are easily available with ample of buses plying on this route on a frequent basis, also the nearest metro station is JLN Stadium.
Connaught Place:
One of the amazing things about the city, the place boasts of a multitude of Evergreen specialties like the shake from Keventers and Wenger's pastry.
GIP Ebony Private Lounge:
You all visit for a movie with a girlfriend but experiencing a movie in this theater is different from every other theater. Gip Ebony private lounge is located in Noida. It has a bed for a couple covered with side curtains and the bed is convert-able which you can convert into sofas also with a simple push-button. Gip lounge gives you privacy to spend lovely moments with your loved one.
The Garden Of Five Senses:
It is located in the South of Saket and can be reached by bus, auto, and taxi and by Saket Metro Station too. No wonder it's the best park to date for lovers. It offers camel rides and many other amusement facilities, but it also has a chain of restaurants. And the best one is 'Fio', though it's specialized in French serves both the Indian and French cuisine in tempting essence.