7 Best Romantic Places to Visit in Bangalore for Couples: When it comes to romantic places to visit in Bangalore with your loved one, the following places are at the top of the list and are extremely popular for couples. If you are in the silicon valley of India Banglore with your partner/girlfriend then you should must visit these places.
1. Nandi Hills Chikkaballapur, Bangalore
Nandi Hills is the most lovely place for couples seeking a respite from the city's hustle and bustle. Drive through the scenic NH7 to a former British summer retreat center, Nandi Hills is a romantic place in Bangalore for couples, where the place is filled with rolling green slopes, serene environments, and warm and gorgeous dawn. A perfect serene hike to the top of the hill along with a wine tasting session at Grover Zampa Vineyards makes a delightful experience for the couples.
Location:

Chikkaballapur, Bangalore

Timings:

06:00 am to 06:00 pm; every day

Entry Fee:

Rs. 5 per person
2. Jakkur Airfield Yelahanka Post, Bangalore
Nothing could be more romantic than taking a ride over the city in a hot air balloon with your loved one. Jakkur Airfield is one of the most intriguing places for a romantic date in Bangalore where a couple can make their moment precious by riding a hot air balloon with a beloved. That is what makes Jakkur Airfield one of the most desirable places for a romantic date in Bangalore
Location:

Yelahanka Post, Bangalore

Timings:

05:30 AM to 07:00 PM; every day

Entry Fee:

Rs.1499 onwards
3. Hebbal Lake Hebbal Kempapura, Bengaluru
Most of the young couples come to Hebbal Lake to spend the evening soaking in the lakeside environment with a view of the sunset. If you are one of those couples who love to visit places where you can enjoy the sunset view along with the sound of birds chirping in a peaceful atmosphere, then there is no better place in Bangalore than Hebbal Lake. This place is also a visual delight to see the sunrise from this vantage point!
Location:

Hebbal Kempapura, Bengaluru

Timing:

 The lake is open from 6:045 AM to 6:45 PM all-day

Entry Fee:

Rs. 20 per person

Parking:

Rs. 20 parking fee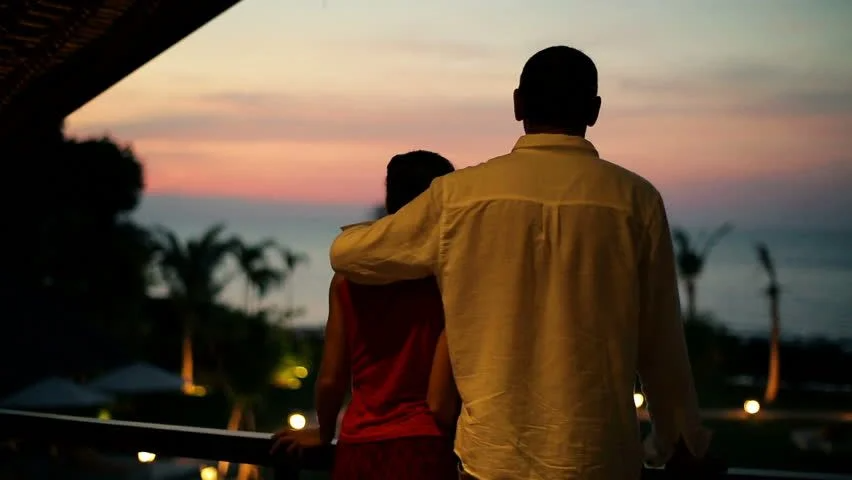 4. Vineyards in Bangalore
Soma Vineyard, Grover Vineyard, Heritage Winery, and Nandi Valley Winery are some of Bangalore's most well-known vineyards, where love birds may watch the winemaking process and enjoy wine tasting while taking in the exquisite sunset views. So, on a romantic evening, take your lover for a drive around this magnificent wine field to win her heart. A stroll through the city's picturesque strolling routes is a great way to spend quality time with your loved one in this hectic town.
5. Thottikallu Falls
Located About 45 kilometers from Bangalore, on Kanakapura road, Thottikallu Falls is the best spot to visit where couples may have a lot of fun. This waterfall is placed between the rustic wilderness and the untouched beauty amidst the greenery. Spend your time sopping in the misty beauty of this place and clicking snaps to add to your memories. It's beautiful to witness water cascading down from a large rock. Climbing the large boulders and viewing the magnificence of the waterfall from various vantage points is a thrilling experience. 
Location:

 Off Kanakapura Road, Bangalore

Timing:

Open 24 hours ( best hours to visit 6 AM to 6 PM)

Entry Fee:

Free
Also Check: Romantic Places in Hyderabad for Couples, Gardens & Lovers Park in Hyderabad
6. Sankey Tank, Bangalore
One of the city's most romantic hangout spots, Sankey Tank is a man-made lake sited in Bangalore's western suburbs. It is a fantastic site for nature-loving couples to spend some time among refreshing nature and tranquil surroundings. There is also a wide variety of boat rides for a couple who searching for some fun-filled activities. Apart from boat rides, couples can also explore the Forest Department nursery in south and north directions.
Visiting hours of the Tank:

 6.00 AM to 8.00 PM 

Weekly closed:

 Friday 

Timings For Boat Ride:

6 AM to 10 AM and 12 noon to 5 PM
7. Lumbini Gardens, Hebbal Bangalore
Lumbini Gardens is an exciting and romantic place in Banglore for those couples who love to enjoy adventure and thrill. This place promises wholesome enjoyment for the entire day with its tranquil ambiance, fun-filled activities, boating facilities, a wave pool, and even the opportunity to dine at a floating restaurant.
   

Location:

Ring Road, Hebbal, Bangalore

   Timings:

11:00 AM to 7:00 AM, every day

   Entry Fee:

Rs.50 per person

   Wavepool Fee:

Rs. 200 per person