What Poverty is – The state who lacks an usual or socially acceptable amount of money or material possessions and unfortunately Bihar is in that list. Poverty is said to exist when people lack the means to satisfy their basic needs and no need to explain about Bihari's. Like other regions in the world in Bihar also poverty are caused due to lack of education, illiteracy in female, overpopulation, epidemic disease. Environmental problems such as lack of rainfall. You might be thinking why I am talking about all of this which you might already know but Bihar is one of the state which is suffering from this problems from A decade where more than 50% population depends upon the Agriculture so the lack of rainfall cause less production, which led to increase in poverty. But still the problem is same for Bihar & Bihari's who keep moving here and there across world for better resources and jobs.
Poverty of Bihar and it's economical ignorance mainly affecting the children's lives, most of the children are getting weak and not getting proper basic education too and this also led to extreme unemployment. Government can avoid the poverty by creating jobs , raising the minimum wages but till now it's on paper only.
Good Education system can directly reduce poverty and boosts economic growth but you will find all these stuff on TV debates and newspapers only. Everyone knows education can change person's whole life to have a healthy & Happy life but you know about Bihar…….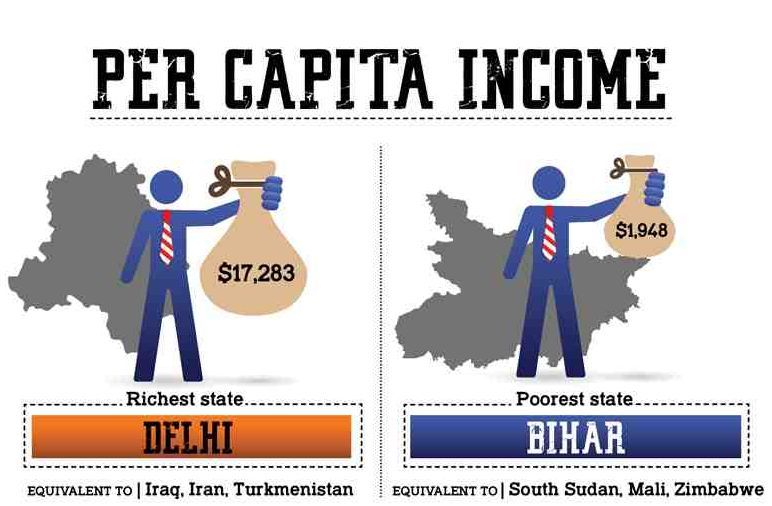 What to be done immediately without any political debate – Central and State Government should take some serious decision regarding Bihar's education and health condition and it should be implemented from the immediate effect keeping everything aside.