Best Locations in North India for New Year Celebration: New Year is the time or day at which the new calendar begins. 1st January represents the fresh start of the New Year after the period of remembrance of the passing year. In many countries, this day is celebrated on the evening of 31st December by a social gathering in which many people dance, eat, drink and burst crackers. This party continues till 12:00 a.m or after that also. But many people also celebrate by visiting various places with friends and families.
In North India there are few places  which is best for New Year celebration.
Delhi– Delhi is a great place to visit in New Year. People can move for a long drive with their family from Rashtrapati Bhawan to India Gate.
India Gate is specially decorated to mark the turning of years.

One can organize a party with their friends in many clubs and resorts.

Delhi is the best shopping destination .one can move to Dilli Hatt to buy some decorating pieces for decorating their house.

One can make arrangements for snacks and hot drinks and can move to Lodhi Garden for a picnic with family or friends.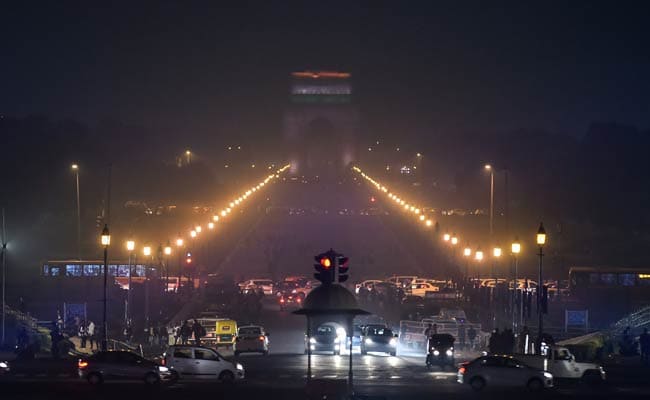 All over Delhi is perfect for the New Year celebration.
Agra, Uttar Pradesh
Agra is famous for the Taj Mahal. People can visit Taj Mahal "the sign of love" on the beginning of the new year nothing is better than starting up with the "sign of love". There are many hotels to stay in for New Year Eve parties. 
It is the best place to organize a huge party in the hotel with family and friends from where the view of the "Taj Mahal" is clear.
Jaipur, Rajasthan
Jaipur is famous by the name of "pink city". If one is planning for a great dinner with family they can visit "WORLD TRADE PARK", a shopping mall with awesome food street floor. It will give you some time to spend with family.
One can move to the "Jal Mahal" with the friends Nahargarh fort is the best place for youth in New Year Eve. Here our youth with their friends can enjoy them selves. It is also a great place.
Also Check: 10 Best New Year Eve Celebration Party Places in India
Varanasi, Uttar Pradesh
It is a place full of temples. This is the best way of celebrating by visiting the various temples and getting blessings as well as information related to its history. There are various kinds of food and specialties which make this city a unique one. There are some ancient ghats that have their own history. One can do lots of shopping for silk saris and Banarasi saris which is famous. 
Varanasi is suitable for our old citizens to visit temples as well as our youths who have an interest in knowing the history of ghats and temples. It is also very beautiful for New Year Celebration.
Kolkata, West Bengal
Kolkata is rich in history. It is also known as the "city of joy". It is famous for a variety of things. Kolkata is considered to be the safest place. Women and girls can enjoy themselves freely without any risk.
The Howrah Bridge is one of the most famous and beautiful places. One can take photos and selfies at this point. Park Street is also called  Food Steet. There are many restaurants one can visit there with their family and friends there are many pubs also which is best to visit with friends.
India museum is the oldest museum in India. The students can visit there also at this place they can enjoy as well as get the knowledge. There are many more places to visit like Birla Temple, Jadapara wildlife sanctuary, and many more. No one can get bored in Kolkata. It is the best location for visiting in New Year.
Wishing You All A Very Happy New Year 2022