5 Most Popular Kabaddi Players in India from Pro Kabaddi League (PKL): Kabaddi is India's most popular game, primarily played by villagers in the Indian subcontinent. The four types of kabaddi that are played in India are Amar, Suranjeevi, Huttuttoo, and Gamine. India is known as mastered the game of Kabaddi as Indian kabaddi teams have competed in four Asian Games and have won a gold each time. Also, the Indian team has so far won a lot of titles.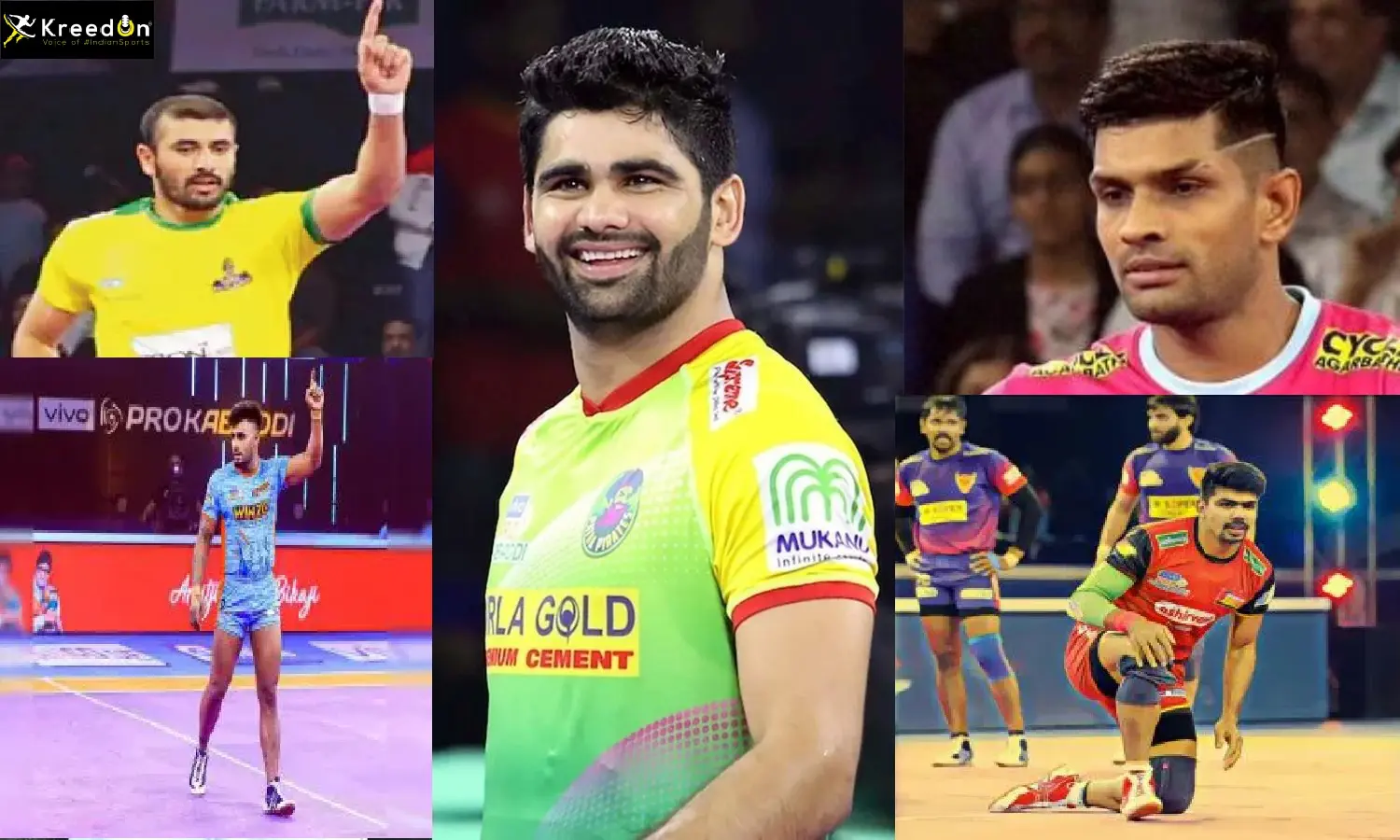 Kabaddi is currently a competitive sport played on a worldwide level as well. The pro kabaddi league is run at the national level, while the kabaddi world cup is arranged at the international level. Nowadays, practically every Indian state watches and plays kabaddi, which has increased interest in the sport. This article lists the best kabaddi players from India who have made significant contributions to their nation and gained recognition for their sport on a global scale.
Pardeep Narwal
In the village of Rindhana in the Sonipat region of Haryana, where he was born, Pardeep Narwal started playing kabaddi. Pardeep Narwal has been a consistent member of the Indian kabaddi team since 2016 and has won gold in three of the four tournaments in which he has competed. In addition, he became the first player in PKL history to accumulate 1300 raid points when he defeated UP Yoddha in match 115 of the eighth season. Pardeep Narwal, an Indian kabaddi player, is known as Dubki King as well as called the Pro Kabaddi League's biggest star. He has scored more than 1100 points in PKL history by winning the Patna Pirates league title three times.
Also Read: Despite Being a National Sport Why Hockey is Not as Popular as Cricket in India?
Rahul Chowdhary
Rahul Chowdhary began playing Kabaddi at the age of 13 and is a native of Jalalpur Choiya hamlet in the Bijnor district of Uttar Pradesh. Rahul Chaudhari is a talented raider who began his career as a defender for the Indian National Kabaddi team. He was the first player in the Pro Kabaddi League to reach 800 raid points. He competed for India's national kabaddi squad, which took home the gold at the 2016 South Asian Games. Rahul now plays for the Jaipur Pink Panthers after spending six seasons with the Telugu Titans and one season with the Tamil Thalaivas. He has become one of the most popular Kabaddi players in PKL as well.
Anoop Kumar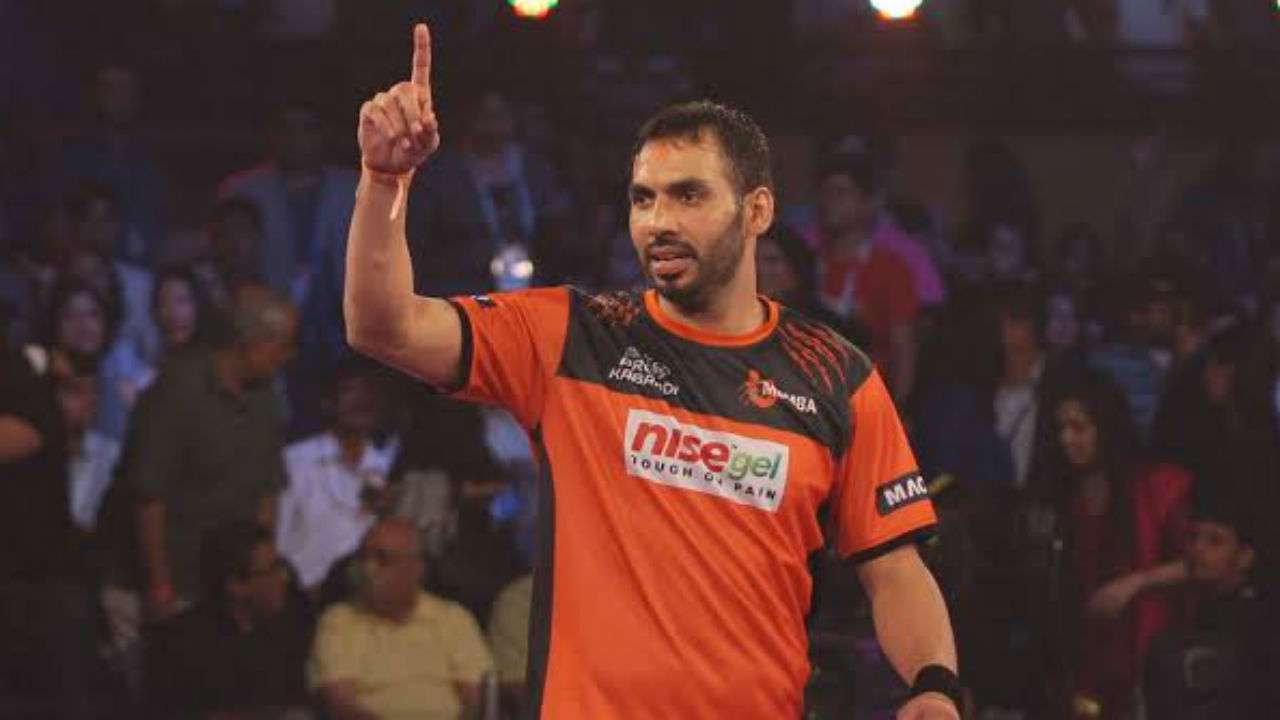 He was raised in Palra, Gurgaon, and Haryana, and began playing kabaddi throughout his school years. He first represented India in the South Asian Games in Sri Lanka in 2006. He served as the coach of the PKL Team Puneri Paltan's kabaddi team and the captain of the Indian National Kabaddi Team. Anoop Kumar, also known as Captain Cool, was a key player in the Pro Kabaddi League's inaugural season. He brought the PKL a new dimension by scoring 169 points.
He received the Arjuna Award in 2012 from the Indian government in recognition of his sporting accomplishments. He works for the State of Haryana as a Deputy Commissioner of Police. He declared his retirement from kabaddi on December 19, 2018. Anoop Kumar spent many seasons as a player before retiring. He is currently working as a coach.
Ajay Thakur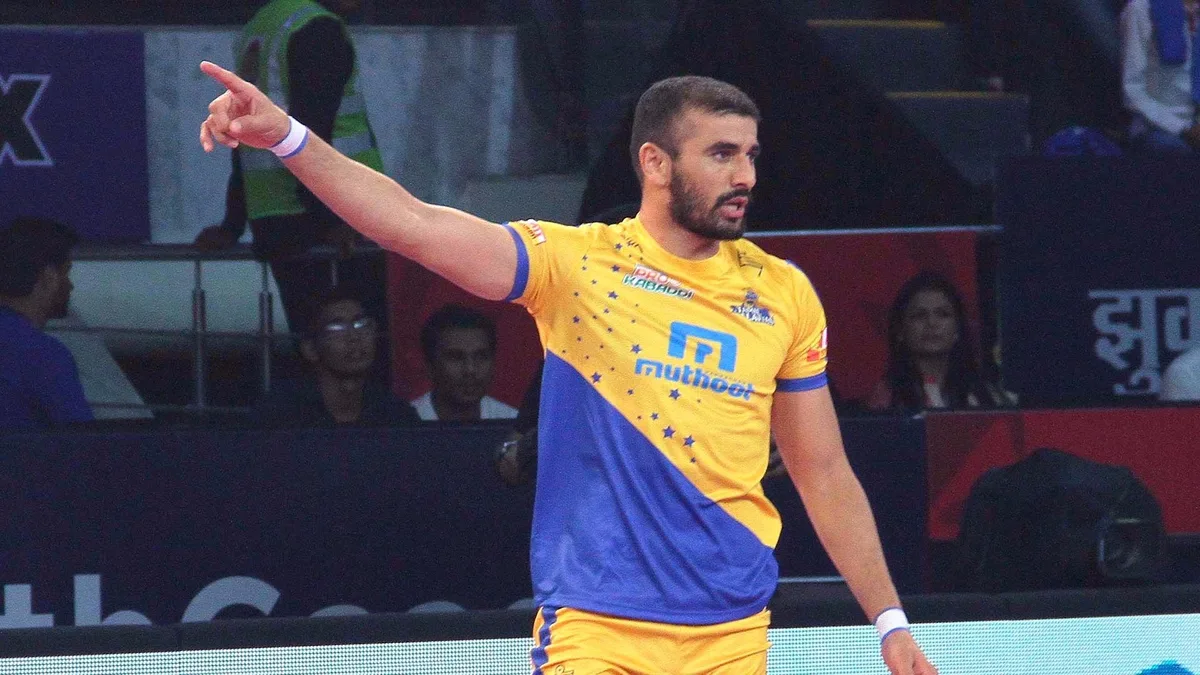 Ajay Thakur is a former captain of the Indian National Kabaddi Team and a professional kabaddi player from India. He was a member of the national teams that captured the gold medal at the 2014 Asian Games and the 2016 Kabaddi World Cup. He works as the deputy superintendent of police at the moment and is a member of the Himachal Pradesh Police Service cadre. He has played 120 matches overall in his career to date, accumulating 797 raid points in this time. Ajay Thakur has played better both domestically and internationally the stronger his league play has been.
Deepak Ram Niwas Hooda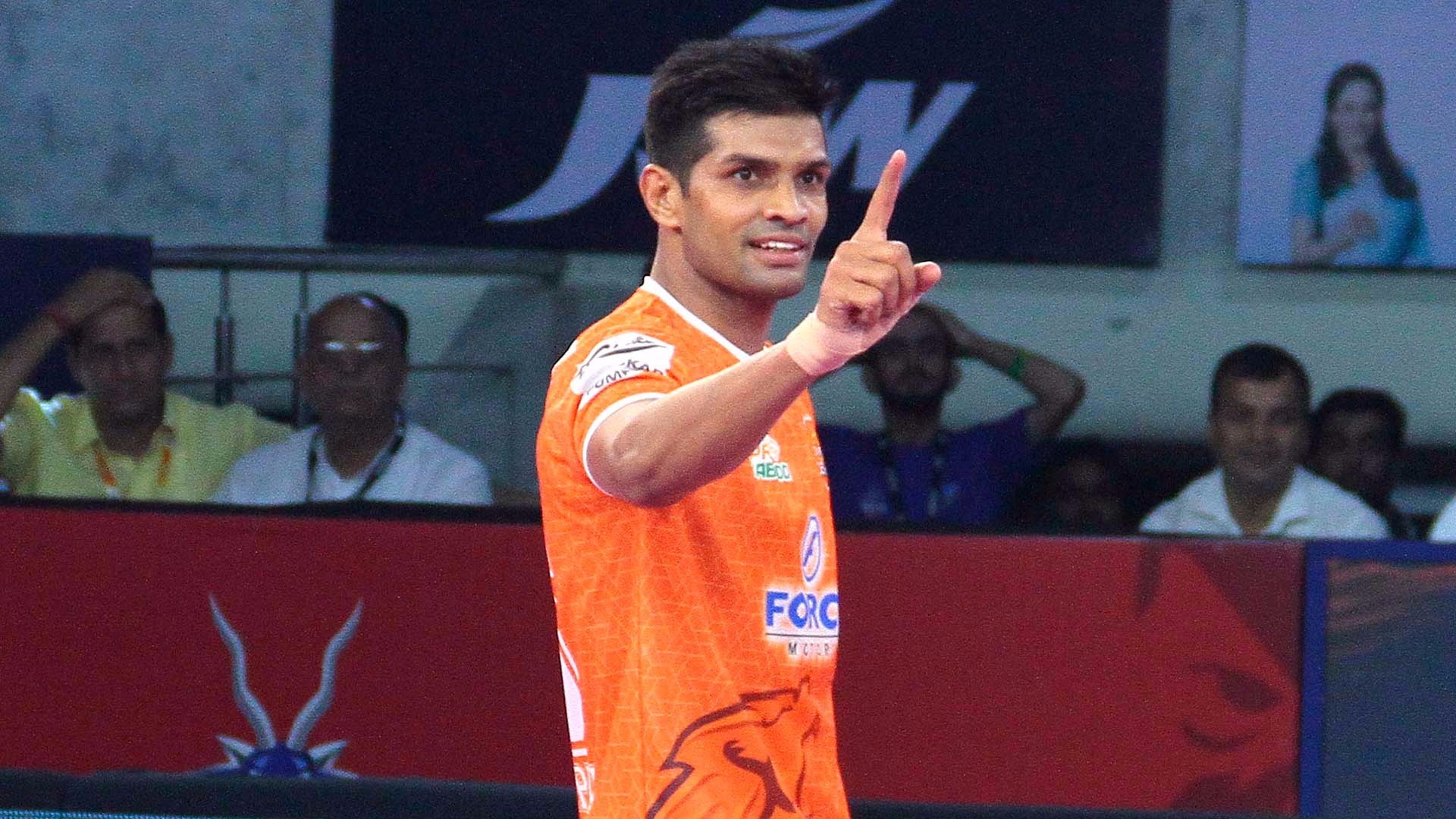 Born on June 10th, 1994, Deepak Ram Niwas Hooda, is an Indian professional kabaddi player and captain of the country's national kabaddi squad. Belong to a farming family and living in the Haryana district of Rohtak, Deepak is well-known for being among the greatest players in the history of the Professional Kabaddi League. He participated for India in the 2016 South Asian Games, where they took home the gold medal. He has participated in every season of the Pro Kabaddi League.
Deepak has played 123 games and managed to score 943 points, which is an incredible feat. He also holds the fourth-highest record in the tournament's history with 24 Super 10s to his name.