The FIFA U-17 World Cup 2017 is an international men's youth football championship contested by the Under 17 national teams of the member associations of FIFA (Federation International de Football Association). 2017 FIFA U-17 World Cup will be organized by India between 6th and 28th of October 2017. This will be the first FIFA tournament organized by the India. The official draw for the event is planned to occur in Mumbai on 7th July. The final event will be held at the Salt Lake Stadium in Kolkata on 28 October 2017.
It has all 24 teams that will take part in the tournament. Here are 24 teams which have participated in FIFA U-17 World Cup 2017's edition in India.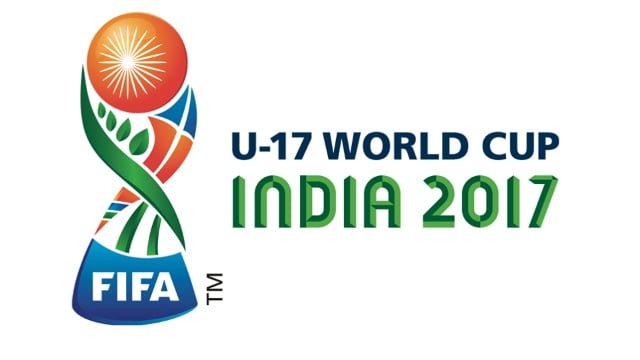 AFC: Iraq, Iran, India, Japan, South Korea
OFC: New Zealand, New Caledonia
CAF: Guinea, Ghana, Mali, Niger
CONMEBOL: Brazil, Colombia, Chile, Paraguay
CONCACAF: USA, Mexico, Costa Rica, Honduras
UEFA: England, France, Germany, Spain, Turkey
The 2016 AFC U-16 Championship held last year assured Iraq, Iran, Japan, and North Korea certified for the tournament from Asia. Costa Rica, Honduras, Mexico and the United States of America recently qualified from the CONCACAF (Central, North American, and the Caribbean.
Spain, France, England, Germany, and Turkey recently sealed their places for the FIFA event after finishing as the best 5 teams from the 2017(UEFA) European Championship.
Brazil, Chile, Colombia, and Paraguay are the final CONMEBOL countries that will take part from South America while New Caledonia and New Zealand have certified from the OFC (Oceania) region. Team India certified for the tournament directly.
Tournament Director Javier Ceppi said, "It is very interesting to know the 24 teams that will be playing the World Cup 2017." The line-up is superb, with established powerhouses in the category the former World Champions Brazil, Ghana and Mexico and teams making their first appearance, among them the hosts India.
With the 24 teams in position, the attention now turns to the official draw, that will take place on 7th July and figure out the fixtures for every team.