Bad Side Effects of Beauty Products on Women Health: Women always think about their beauty and use beauty products because they love to take care of their skin and other physical appearances. Of course, beauty products make them look more beautiful, but the actual fact is that using beauty products may lead to many side effects on your health.
According to a recent survey, every woman uses 10 to 12 personal care products every day on average that contain more than 100 different chemicals. A variety of cosmetics, skincare, hair, fragrance, oral hygiene, and nail products, specially made for women, contains perilous chemicals including Sodium Laureth Sulphate, Talc, Parabens, and other substances that can be damaging to women's health. It's possible that when these cosmetics are used and come into touch with the skin, like when applying lipstick or lip gloss, chemicals and metals enter the body through the mouth. Daily use of these cosmetics products has many harmful health effects.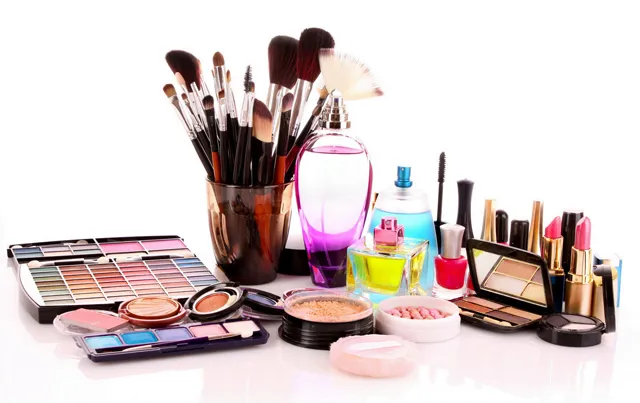 This blog discusses the things that can have side effects on health from the constant use of beauty products on a regular basis.
Below are 6 major bad side effects of beauty products:
1. Skin Sensitivity
Some beauty products are harmful, but not all, using sunscreen or fairness lotions skin may get permanently discoloured or possibly suffer severe damage result of an allergic reaction.
2. Eye Diseases
The area around your eyes is very delicate in comparison to other parts of your face. Your eyes could sustain serious harm from any hazardous elements in your eye makeup when you cover up dark circles around your eyes with foundation, concealer and using artificial eyelashes, multiple coatings of kajal and mascara. Applying such beauty products can frequently lead to serious eye infections by causing inflammation.
3. Hair Fall Problems
While shampoos, conditioners, gels, hair spray, and serums may give you picture-perfect hair for the day, they are actually causing harm to your hair over time. Such cosmetics have an impact on the amount and quality of hair, producing hair loss, excessive dandruff, thinning hair, or scalp redness.
Hair dyes and colours are also harmful products which cause allergic responses like burning, redness, itching skin, difficulty breathing, and facial swelling. The harmful ingredients in hair dyes can also lead to illnesses including cancer, infertility in women who are more interested in their appearance, damage to the lungs, and other conditions.
4. Prolonged Exposure Leads to Headaches
Regular usage of intense fragrances and heavy cosmetics can cause severe headaches with Fatigue. It is undoubtedly more harmful to women who frequently suffer from headaches and migraines.
5. Skin Cancer
Skin tightening or anti-ageing creams may help your skin tighten and make you look young, beautiful and supple but they also have some bad side effects and constant interaction with the ingredients in cosmetics increases the risk of developing cancer. These elements play a crucial part in the growth of cancerous cells. One of the most dangerous consequences of excessive cosmetic use is skin cancer. It is generally advisable to familiarise yourself with the main components of the creams before purchasing.
Also Read: 5 Premium Female Perfume Brands in India
6. Damage to Reproductive Organs
Most creams and body lotions contain hazardous substances including barium sulphate and zinc oxides, which, when overused daily, can result in renal and liver failure. Additionally, the widely-used preservative parabens, which are exceedingly damaging to your health, have been related to the development of cancer.
Conclusion
Not all beauty products are harmful to your health, but many cosmetics are, and they also have several side effects. Women must be taught how to take care of their skin and to read the ingredient lists on the cosmetics they purchase. Choosing goods made from natural ingredients is a wise strategy to prevent side effects because Natural components in products have no harmful effects.