During its inception in the year 2003, WordPress was simply a blogging platform. However, if you have a look at it, it has turned out to be one of the largest CMS that you can see in the market today. It has managed to power up more than 45% of the websites that you can see on the internet and this estimation is for September 2020. No doubt that WordPress is the current one established leader you will find in the industry today. If you are wondering which could be the best platform that you can choose for your website creation, well it is then WordPress you can rely on.
But if you are a first time user and not sure whether this could be of great use to you, then surely this post can be of great help to you.
Know more about WordPress:
WordPress is an essential tool that helps to build a website since it has a reputation and knows the right way to offer its customers some mind-blowing features that are especially available on the CMS itself. It has managed to power up more than 75 million sites so far. But every tool comes with pros and drawbacks too. This can surely be one amazing platform you can choose for developing the site but before you jump on the bandwagon, there are some factors you need to keep in mind.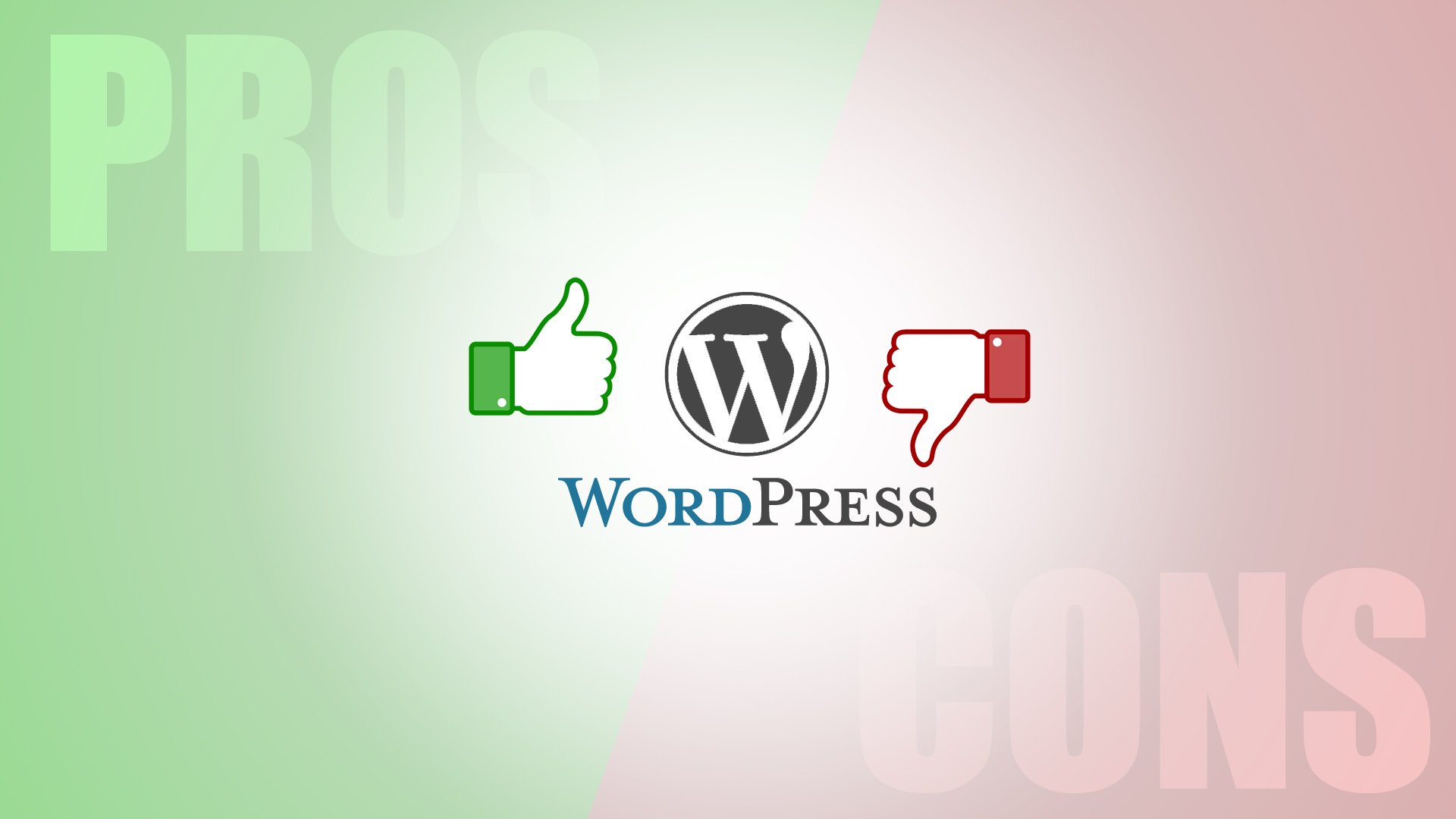 Uses of WordPress:
Also popular by the name of a content management system, WordPress is known for its abilities. It does not just support blogging but also forum sites and eCommerce relies on it. Every site differs from one another and of course, would want customization. Listed are some uses to avail.
To create a site can be a pricey affair. You will have to ensure that you have all things handy rather than opt for a cheap solution. Using custom web development which may value more than $5000 or higher than that, WordPress can be your lifesaver and money saver in this.
To build a site requires a lot of time. There are so many web projects that nearly take an average of at least 16 weeks. But this time also includes many other factors like the project complexity, work scope, and people involved. It is the only WordPress that can give you more of a realistic timeline.
WordPress maintenance does not include any hard and fast rules. You need to understand the time that you shall take to make a team and whether they have any technical skills or not. To ensure your site stays updated, you simply have to be prepared for it for which of course, WordPress can be of great help.
Other than this, it offers better security, good responsive website solution which of course is required especially for first-time website creators.
Advantages of WordPress that you need to know
Better usability for non-technical folks who want to make the best use of this option while managing their content and getting a few of the adjustments done without much knowledge of coding. WordPress is one efficient content creator that gives you options to design within the framework set however it doesn't allow many options of customization. But it is time-saving and can be done by even the layman who never used WordPress before.
There are more than 45,000 plugin options that can be chosen. You can upload these plugin for improving the functionality of the site. This of course is best for you. Besides, using this option you can even make your basic blog look amazing.
This is one of the most important factors you need to have for the site. Since WordPress can boost your site on search engines, you can rest assured that your site will be on the top amongst Google no matter how novice you are with SEO. Besides as stated earlier, it offers many plugins that also include Yoast, you can understand how your site's readability, keywords, and overall rating is being done.
WordPress offers an open-source code that can pace up your development time. The codes are usually shared and they are used between developers across the world. This means developers don't have to start everything from the scratch. But with open source, at least, your site can get established faster.
However, it is not necessary that WordPress has to be always the best fit because of some cons too.
Drawbacks:
Cannot work without updates:
It is important to keep your WordPress updated always otherwise it can be a big nuisance. There are themes of WordPress which are in premium version and that need regular updates and improvising too. Such updates offer better security for the site and if not done then your site's security can be a huge risk.
No doubt that WordPress is an open-source platform but it also attracts potential hackers. To reduce this risk you need to have better knowledge about the right plugin that should be chosen and the theme that you decide for the site. Always have the quality assessment of the WordPress plugin and make the installation with extra caution.
There are some themes which of course takes a lot of time when it comes to unnecessary generic coding. This reduces the site speed and increases the load time as well. If you don't have a good experience with Word Press then it can be quite challenging for you to make the right use of the coding in such scenarios.
No Service of the Support
If you are planning to make a WordPress site on your own then you need to have good knowledge. WordPress certainly has a huge following and can answer all your doubts but when it comes to official support service well it lacks. This means nobody has the authority to get into your account and solve some complex issues which even if rarely happens but needs the attention of the experts.
Conclusion:
For some websites, WordPress can be a good option especially if you have a small site that doesn't need much of the functions and work only as of an information source. Make sure you are clear with all the contrast and abilities of WordPress so that you will be able to take the right decision for the business.