5 Best Non Vegetarian Family Restaurants in Noida: In Noida, there are several excellent dine-in restaurants that are as good as a mall's food court. Almost every cuisine, including Asian cuisine, drinks, fast food, Italian, and so on, is covered. You must explore and appease the sense of taste. Most of these restaurants serve on-site dining for families and all age group; you may have meals delivered to your home and eat them in the comfort of your own home.
However, if you are seeking the best non-veg family restaurant in Noida, the following restaurants are the perfect place for a family get-together with the finest of non-veg cuisines.
5 Best Non Vegetarian Family Restaurants in Noida
Barbecue Nation, Noida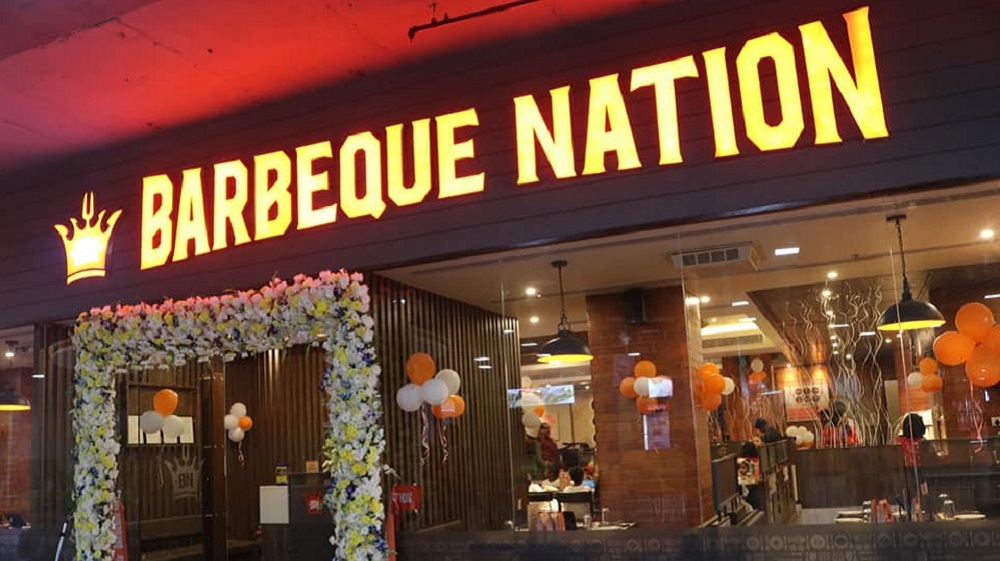 The word "barbecue" captures everyone's attention. Barbeque Nation is at the top of the list of the best non-veg restaurants in Noida due to the multiple techniques where serves the finest Indian food and employ to keep their customers pleased. It's a whole package offer for families looking for some pleasure. They have a large vegetarian and non-vegetarian menu to choose from. Let's plan your family together and enjoy delicious lips-smatching starters along with fish tikka, chicken biryani and many more. This dining is also known for its excellent ice tea, chocolate frappe, kulfi and lemonade. Everyone will feel at ease here because of the warm décor and pleasant ambience.
Also Check: 5 Best Places/Parks for Couples in Noida
Yellow Chilli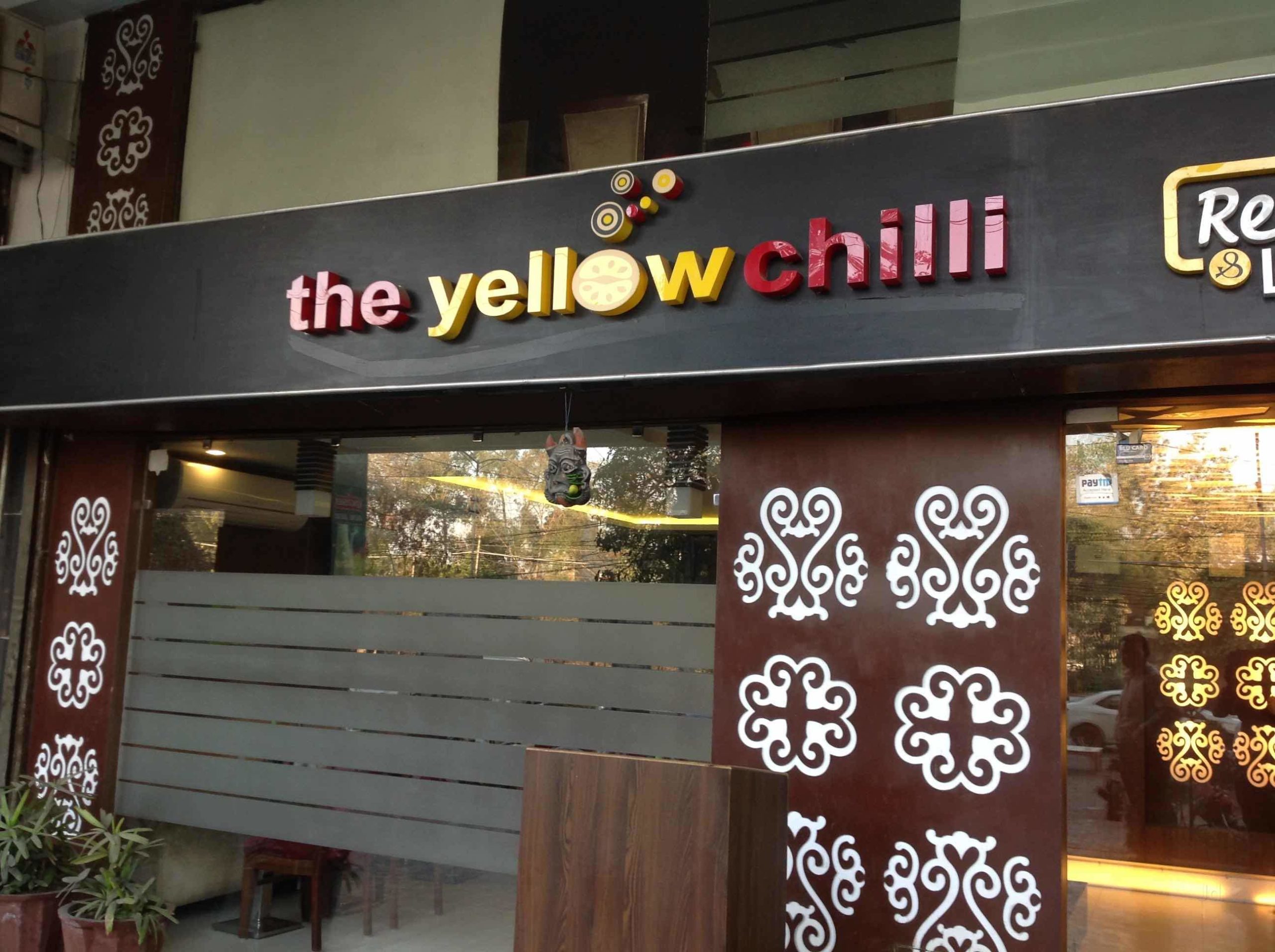 The Yellow Chilli showcases traditional Indian cuisine in all of its quirkiness and variety, as well as a complete family dining experience at reasonable costs. The Yellow Chilli at Noida restaurant offers a genuine culinary journey of India that highlight a range of dishes particularly crafted by the famous Master Chef Sanjeev Kapoor during his travels around India. Each dish is prepared in as clean an environment as possible, using the freshest ingredients along with the most state-of-the-art equipment.
Shaam Savera -signature style spinach koftas filled with creamed cottage cheese and Puran Singh da Tariwala Murgh, both classic Indian dishes that serves with contemporary touch are two of the most famous yellow chilli recipes.
Nazeer Foods, Noida
Nazeer is basically famous for its true royal cuisine with a rich scent and real Mughlai flavour at a reasonable price. It is 3rd in the list of the best non-veg family restaurants in Noida for the individual who loves Mughlai and Indian curries, tantalising tandoori and fried delicacies. It's is another best for family get-togethers or private lunch or supper with friends.
Must Check: Some Lesser Known Facts Of Noida City
Wherever you go in Nazeer foods, you will get the fine dining multi-cuisine restaurant's ambience with paintings of Mughal rulers adorning the walls. Nazeer Foods Delicacies serves exquisite kebabs & tikkas like Karmi Kebab, Roasted Kali Mirch Tangri, Chicken Tikka, and Chicken Lollypop. North Indian, Mughlai, and Chinese cuisine are also delicious options.
Fly Dining Noida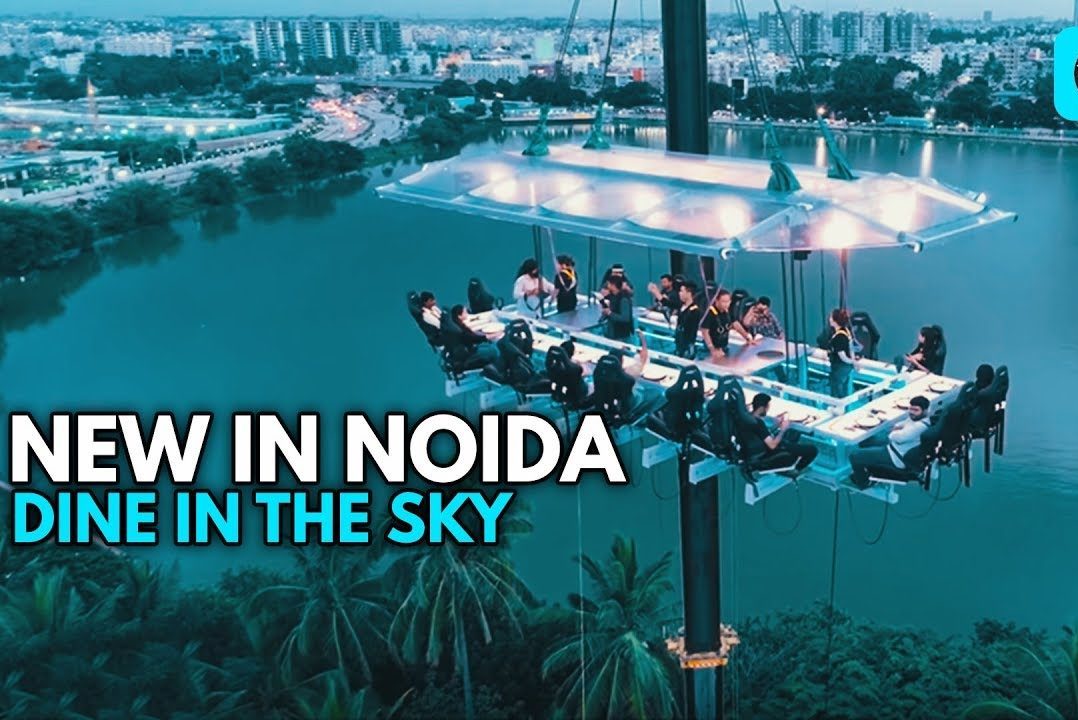 If you want to try something new, you should try to fly dining Noida at least once in your life. Fly dining is a specially-crafted experience that combines the excitement of adventure with great dining. You'll be seated in a structure that can hold up to 24 diners and four waiters. Your dinner begins with the building is hoisted by a crane, and you are then lifted 50 metres above the ground. It's made of a high-quality metal platform with seat belts and chairs that seem like they're from an aeroplane.
Come to the menu, Fly Dining Noida offers a wide range of veg & non-veg gourmet delicacies. The Fly Dining Noida is a total culinary trip for the food enthusiasts among us, with delicacies prepared by very outstanding master chefs from all across the country.
Asian Fun, Sector 37
Asian Fun is undoubtedly the best choice in Noida for a quick brunch. This restaurant delivers the best Asian food and has an impressive menu to boast about. It's a fun spot to hang out with family and has a lovely appearance.
A fantastic poke bowl with grilled chicken, Butter Garlic Prawns, and Peri Peri Momos- the spicy and juicy momos with heaps of chicken, Crisp Congee Lamb, all of which are delicious and authentically scented. The tastiest Chinese cuisine also is served at Asian Fun. An affordable family restaurant with a large selection of Asian food, this is also the best place to go, if you are crazy for real Chinese food in Noida.